Mi papa me ha enseñado su odio a la señora Tina Turner y mis tias dicen que le dan lastima porque Ike la cagaba a trompadas (pero viendo a Tina y viendo a Ike creo que pudo ser al revés) pero bueno Tina Turner, en mi opinión, es lo parecido a Maguila Gorila que existe y encima junto con Ike versionaron el tema mas popular de Creedence "Proud Mary" y generalmente desconocen la versión original que es mejor que la de la pareja.
Todo el mundo, por lo menos aca en argentina habra escuchado un cancion de Creedence, posiblemente en fin de año cuando sus abuelos bailaban rock con el disco "Chronicles Vol.1" el mejor recopilatorio de todos los tiempos, después del Greatest Hits de Queen, ademas es como AC/DC no te puede no gustar CCR , sus temas son pegadizos y muy buenos y a pesar de que los comparen con The Allman Brothers Band y Lynyrd Skynyrd, Creedence es mucho mas popular que ella, ademas que no son tan talentosos como los 1º, pero son todos del mismo palo.
Fundada en 1967 en California por los hermanos Guitarristas Tom y John Fogerty, Stu Cook y Doug "Cosmo" Clifford, estos ultimos bajista y baterista respectivamente la banda ofrecia un Rock N Roll Sureño muy duro pero pegadizo y bailable, con las letras acerca de la guerra de Vietnam y la potente voz de John Fogerty la banda fue furor a finales de los 60's, donde su punto maximo es el festival de Woodstock, donde estuvieron entre otros Jimi Hendrix, Janis Joplin, Joe Cocker, Santana y los Grateful Dead.
Que variedad de Looks
La banda estaba compuesta por John Fogerty (Voz y Guitarra), Tom Fogerty (Guitarra Ritmica), Stu Cook (Bajo) y Doug Clifford (Bateria), su punto fuerte era sin dudas John Fogerty, uno de los tantos genio no valorado del genero, pero hay gente que sabemos apreciarlo.
En 1968 saca el disco homonimo "Creedence Clearwter Revival" demostrando su estilo duro sureño especialmente en "I Put A Spell On You"
I Put A Spell On You
Suzie Q
Al Año sacan "Bayou Country" donde esta su gran hit "Proud Mary" y John deja el alma cantando
Proud Mary
Born In The Bayou
Ese 1969, año donde alcanza su punto maximo artistica y popularmente saca su mejor album "Green River"
Green River
Bad Moon Rising
Ese mismo año sacan "Willy and The Poor Boys" que trae los clasico "Down In The Corner" y "Fotunate Son"
Down On The Corner
Fortunate Son
Empiezan los 70's y luego de una gira europea sacan mi disco favorito "Cosmo's Factory" con sus 2 mejores temas "Travelin Band" y "Up Around The Bed", Ademas se introducen teclados y metales a sus canciones desde este album.
Travelin' Band
Up Around The Bed
El Mismo Año sale "Pendulum", que es el ultimo disco con Ton Fogerty en la Banda y nos deja el superclasico "Have You Ever See The Rain?"
Hve You Ever See The Rain?
Molina
Su ultimo álbum se edito en 1972 y se llamo Mardi Gras, donde Fogerty comete el error de dejar componer a Clifford y Cook y dejarlos cantar lo que hizo que el album no sea bueno pero tiene la aplastante "Sweet Hitck-Hiker"
Sweet Hitch-Hiker
Bueno su discografia no es muy intensa, lo demas son recopilatorios pero son tremendos. Actualmente Cook y Clifford siguen bajo el nombre de Creedence Clearwater Revisited, John es un exitoso solista y Tom murio por el SIDA en 1990
Ficha Tecnica
Integrantes:
John Fogerty (28/5/45) - Voz, Guitarra, Teclados, Armonica, Saxofon
Tom Fogerty (9/11/41) - (6/9/90) - Guitarra Ritmica, Voz, Piano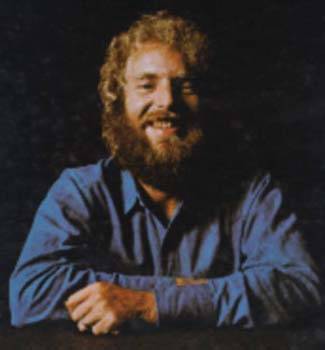 Stu Cook (25/4/45) - Bajo, Guitarra Ritmica, Piano, Voz, Bateria
Doug Clifford (24/4/45) - Bateria, Percusion, Bajo, Voz
Discografia
1968 - Creedence Clearwater Revival
1969 - Bayou Country
1969 - Green River
1969 - Willy & The Poor Boy"
1970 - Cosmo's Factory
1970 - Pendulum
1972 - Mardi Gras
En Vivo
1970 - The Concert
1973 - Live In Europe
Recopilatorios
1972 - Creedence Gold
1973 - More Creedence Gold
1976 - Chronicles Vol. 1
1977 - The Best Of CCR
1986 - Chronicles Vol. 2
1992 - Heartland Music Present CCR
2001 - CCR Box Set
2003 - Bad Moon Rising: The Best Of CCR