El 26 de Marzo pasado vino al país el Sr Ozzy Osbourne a dar un recital en GEBA. Bueno, no soy amante de lo que hace el hombre que come cabezas de palomas, es mas me desagrada mucho su voz, y no comparto el mismo sentido del espectaculo. Pero Abril es el mes del Rock y este hombre ha sido un pilar importantisimo de una banda que le dio sentido al genero del Heavy Metal. Si Sres estamos hablando de Black Sabbath. La banda que entro de lleno el satanismo al Rock, que le dio el tono de Heavy Metal a la musica y ademas son la banda mas influyente de la historia de su genero. Y hoy pasaran por este blog.
El grupo Earth formado por el guitarrista Tony Iommi y el baterista Bill Ward, que luego contrataron al bajista Geezer Butler y el cantante Ozzy Osbourne era una banda que hacia versiones de canciones de Cream, Hendrix y Blue Cheers y largos jams de Blues por el norte Escandinavo, Alemania y el Reino Unido. Pero en 1968, Iommi recibe una propuesta de Jethro Tull para unirse a la abnda y reemplazar a Mick Abrahams. El zurdo guitarrista no duro nada en los Tull debido a problemas de composicion con el cantante, Flautista y Lider de la banda, Ian Anderson. Es mas casi no hay documentos de que Iommi estuvo ahi y lo unico que hay es el Rolling Stones Rock And Roll Circus donde aparece con una Stratocaster Blanca.
Iommi vuelve a Earth en 1969 y se dan cuenta que hay una banda que se llama igual entonces deciden cambiarlo por el nombre de una pelicula de Boris Karloff que estaban dando en el cine de enfrente de sus sala de ensayo. El nombre de la pelicula era Black Sabbath y la banda se abdujo el nombre. Con el nuevo nombre Geezer Butler escribio la letra de una cancion homonima con la influencia de un libro de ocultismo. Iommi era zurdo por un accidente en una fabrica y le cortaron dos pedazos de dedo. Tony recibio protesis para seguir tocando la guitarra pero tuvo que bajar su afinacion a C# y eso le dio a su guitarra un tono macabro y oscuro, y si a eso le sumamos las oscuras letras de Butler daban un aura muy oscura como de pelicula de terror. El resultado le gusto mucho a la banda y decide enfocarse en escribir canciones parecidas. Asi empieza la historia de la banda mas oscura del Rock.
Parecen pintados con tempera
Su 1º disco fue el Homonimo "Black Sabbath" donde demuestran el oscuro y pesado sonido de Iommi, la desafianda pero acorde al sonido voz de Ozzy y la aplastante base ritmica compuesta por el desafiante Butler, considerado una especie de John Entwistle del Metal y la veloz bateria de Ward dando un resultado fantastico pero la critica los destrozo por aquel entonces. Ya que en 1970 no era muy bien visto que 4 tipos hablen tan crudamente de Satan.
N.I.B
Black Sabbath
pero ese mismo año sale "PAranoid" y la definicion total del Heavy Metal con el gran Riff de Iommi en la cancion homonima y "Iron Man", ademas hay grandes exitos de la banda como "War Pigs" y "Electric Funeral"
Paranoid
Iron Man
La banda empieza a ser respetada por la prensa con la salida de "Master Of Reality" con los hits "Sweet Leaf" y "Children Of The Grave"
Sweet Leaf
Children Of the Grave
En 1972 sale "Black Sabbath Vol. 4" haciendo referencia a que es el 4º album de la banda y este no trae grandes clasicos o canciones conocidas de la banda. Ademas trae un cambio en la musica del grupo con introduccion de pianos y mellotrones por parte de Iommi, asdemas de la influencia de la cocaina en canciones como "Snowblind"
Snowblind
Changes
Y en 1973 la banda llega a un gran pico creativo en "Sabbath Bloody Sabbath" con sintetizadores, Flautas, teclados, arreglos orquestales. Se destaca la participacion de Rick Wakeman en los teclados en "Sabbra Cadabra"
Sabbra Cadabra
Sabbath Bloody Sabbath
En 1975 sale "Sabotage", justamente un sabotaje a la complejidad musical del anterior con temas mas simple y para muchos el ultimo album bueno de Sabbath con Ozzy
Sympton Of The Universe
Megalomanía
Al año siguiente sale "Technical Ecstasy" un album mas obsceno en la letras aunque algo flojo en las composiciones que hizo que Ozzy dejara la banda por 1ra Vez al otro año
Rock N' Roll Doctor
Dirty Women
Bueno digamos que la cocaina
y su mujer
hicieron de Ozzy una persona sumamente desagradable para tratar e imposible de tratar para el resto de la banda entonces en 1978 graba su ultimo disco en Sabbath "Never Say Die!"
Never Say Die!
Bueno como ya dije no soy amante de la voz de Ozzy y la verdad morder un vampiro de peluche no es rock.
El hombre con la mujer mas dominadora del Rock deja Black Sabbath para comenzar su exitosa carrera solista y a la banda llegaria un conocido del Blog y para muchos la mejor persona del ambiente, Nuestro Pequeño gran Ronnie James Dio, que se habia ido de Rainbow por diferencias musicales con Blackmore (se dice que se echaban maldiciones y que hasta hace poco se jugaban batallas en el World Of Worldcraft) y llegaba a Sabbath para revivirlo del pozo donde estaban. Si a esto le sumamos que Butler deja la banda por 1 año siendo reemplazado por Geoff Nicholls, que seria el tecladista de la banda por 20 años, Dio tomo control de las letras de las bandas y las adapto a su estilo de Duendes y Mazmorras, ademas que revoluciono con su aplastante y colosal voz. Y grabaron el trabajo mas fino y mi favorito de la banda "Heaven And Hell".
Llego Ronnie Muchachos, Alzen Sus Cuernos
Heaven And Hell
Neon Knight
Ronnie siguio en la banda hasta 1983 y grabo en 1981 el tambien muy bueno "Mob Rules" para muchos el ultimo buen album de Sabbath hasta la vuelta de Ronnie en 1992. En el participa el baterista Vinnie Appice en reemplazo de Bill Ward, Que luego se iria con Ronnie a la banda de este, DIO.
The Sign Of The Southern Cross
Bueno, Dio (se habra cansado de que Ozzy lo apunte cada vez que lo dejaba en ridiculo cuando el Elfo del Rock cantaba "Iron Man) se va de Sabbath con Appice en 1982, y en su lugar viene el tipo con el testiculo escapista, que justamente ocurrio aqui ese momento, Ian Gillan, como todos sabemos el cantante de Deep Purple, que estaba desarrollansdo su carrera solista y habia sacado su ultimo disco "Magic" en 1982. Gillan llegaba con problemas en la voz a Sabbath y asi grabo "Born Again", aunque dice que no combinaba las letras humoristicas de Gillan con el estilo de Sabbath pero no es malo el album.
Distubing The Priest
Trashed
¿Iommi no tiene los ojos mas abiertos?
Bueno ahora empezamos una cosa pesada en la vida de Sabbath. La era 1984 - 1990 es muy densa incluso para Iommi y compania, ya que la banda se habia disuelto y volvio para el Live Aid con Ozzy. Entonces con la idea fija de no seguir en la banda, Iommi queria formar un disco solista con varios grandes vocalistas, como Dio, Halford y Glenn Hughes. Este ultimo termino grabando todo el album ya que los demas no podian por contrato y termino saliendo con el nombre de "Black Sabbath feat Tony Iommi: Seventh Star". Un album que parecia que no era Sabbath, y que su fracaso fue culpa de Warner porque como lo dijo el propio Hughes "Yo en Black Sabbath es como James Brown en Metallica" para que se den una idea. Igual no es malo el album pero no es Sabbath. Se destaca la participacion del baterista actual de KISS Eric Singer y el bajo fue tocado por Dave Spitz.
Que raro es verlo a Hughes con barba
Seventh Star
No Stranger To Love
Como con Hughes era una locura seguir ademas de que se lastimo la garganta 5 dias antes de la gira, se contrato al cantante Ray Gillen para grabar el siguiente album. Este se empezo a componer con Iommi y las letras a cargo del nuevo bajista de la banda y ex Rainbow Bob Daisley. Pero Gillen se fue en medio de las sesiones y fue reemplazado por Tony Martin que lo regrabo nota por nota. Asi salio "The Eternal Idol"
Mas parecido a Whitesnake que a Sabbath
The Shining
Born To Lose
Bueno es un quilombo padre la cantidad de chabones que pasan por la banda en los 80's y para terminar esta decada se saca "Headless Cross" que significa el 2º album de Martin en la banda, Un bajista llamado Laurence Cottle graba el disco y la entrada del gran Cozy Powell a las baterias. Ademas Brian May, Amigo de Iommi, graba un solo en "When Death Calls" algo parecido a lo que hizo Jimmy Page con los Stones en "One Hit (To The Body)".
Que variedad de cortes de cabellos
Kill In The Spirit World
When Death Calls
Los 90's empiezan para los señores de las tinieblas del Rock con el album conceptual "TYR" muy raro y con Neil Murray de Whitesnake en el bajo (Cozy tambien fue baterista de la banda del gran David Coverdale, asi que tenemos una base ritmica Whitesnake).
Valhalla
Anno Mundi
Pero nuestro querido DIOs del Metal volvio para salvarlo de la ruina. Dio vuelve y graba el brutal y aplastante "Dehumanizer" en 1992. Y Sabbath estaba de vuelta. porque ademas volvian Butler y Appice para la Mk III de Sabbath. Con esta formacion vinieron a Argentina y les dejo una entrevista con Mario Pergolini en "La TV Ataca".
After All (The Dead)
Computer God
I'm Back Again
Mientras Sabbath era 2 en 1 (Iommi y Butler, el Sector Bigotes, y el de DIO), y luego de que Hlaford tocase con ellos en una festival de Ozzy, ya que Dio no es careta y no va a ser telonero de un tipo que lo basureo a el y a los otros 3 todo los 80's. Pero nuestro querido Ronnie se va y vuelve Martin y Bobby Rondinelli ex Rainbow entra en la banda para grabar el "Cross Purpose".
Evil Eye
Y si la banda volvia al fondo de vuelta desde la salida de Dio y si habia que demostrarlo luego de la salida de Butler otra vez, la entrada y salida de Ward devuelta para suplantar a Rondinelli que se fue a Rainbow, se volvio a contratar a Murray y a Cozy Powell, que venia de trabajar con Brian May y graban el horrible y justamente prohibido para escuchar "Forbbiden", a nadie le gusta este disco.
The Illusion Of Power
Pero Iommi no come vidrio y saca esa cosa que tenia de banda y prepara la vuelta de la formacion original con Butler, Ozzy y Ward. Y asi paso en 1997 hasta 2002, Ozzy mantenia su carrera solista y tocaba con Sabbath.Ademas de que so lo incluyeron en el Rock And Roll Hall Of Fame en 2002.
Volvio el Madman
War Pigs
Luego del furor con la vuelta de la Line Up original, Iommi y Butler se vuelven a juntar con Dio y Appice en 2006 para grabar unas canciones para el recopilatorio "The Dio Years", entonces la banda sale de gira bajo el nombre de "Heaven And Hell", por motivos legales (esto es ridiculo que Iommi tenga que usar otro nombre, EL es Black Sabbath, Ozzy se puede ir bien a cagar y seguir haciendo reality - shows de su familia) y salen de gira por varios lados y en 2009 graban "The Devil You Know", que fue muy elogiado diciendo que Sabbath volvia a ser Sabbath. Llegaron a venir a Argentina en mi cumpleaños el 7 de Mayo de 2009 asi que no pude ir y fue la 3º vez que la banda vino. Lamentablemente nunca voy a poder ver a Dio en vivo ya que Ronnie fue detectado de Cancer de Estomago en 2009 y fallecio el 16 de Mayo de 2010 por esta causa. Mientras que con Ozzy no hubo reunion hasta ahora y por lo menos hasta 2012 no lo habra no habra noticias de los fundadores del Heavy Metal.
Bible Rock
Eating The Cannibals
Te Extrañamos Ronnie
Ficha Tecnica
Integrantes
Tony Iommi - Guitarra, Piano, Flauta
Ozzy Osbourne - Voz, Armonica
Geezer Butler - Bajo, Teclados
Bill Ward - Bateria, Percusiones
Ronnie James Dio - Voz
Vinnie Appice - Bateria
Glenn Hughes - Voz
Ian Gillan - Voz
Geoff Nichols - Teclados, Bajos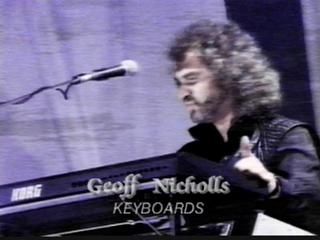 Tony Martin - Voz
Cozy Powell - Bateria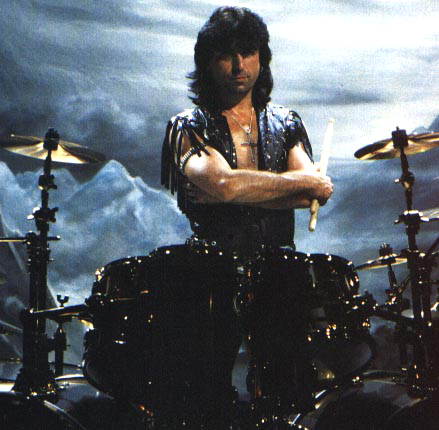 Eric Singer - Bateria
Neil Murray - Bajo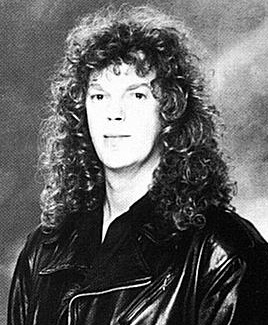 Bob Daisley - Bajo
Bobby Rondinelli - Bateria
Discografia
1970 - Black Sabbath
1970 - Paranoid
1971 - Master Of Reality
1972 - Black Sabbath Vol. 4
1973 - Sabbath Bloody Sabbath
1975 - Sabotage
1976 - Technical Ecstasy
1978 - Never Say Die
1980 - Heaven And Hell
1981 - Mob Rules
1983 - Born Again
1986 - Seventh Star
1987 - Eternal Idol
1989 - Headless Cross
1990 - Tyr
1992 - Dehumanizer
1994 - Cross Purpose
1995 - Forbidden
2009 - The Devil You Know (Como Heaven & Hell)
En Vivo
1983 - Live Evil
1995 - Cross Purpose Live
1998 - Reunion
2002 - Past Live
2007 - Live At Hammersmith Odeon
Compilatorios
1975 - We Sold Our Soul For Rock And Roll
1992 - The Collection
1996 - The Sabbath Stones
2002 - Symptom Of Universe: Black Sabbath 1970 - 1978ç
2006 - Greatest Hits 1970 - 1978
2007 - Black Sabbath: The Dio Years