No se si se dieron cuenta, pero yo soy un arduo fan de Los Simpsons, Los Miro desde que tengo Memoria, ya que mis tios los miraban dia y noche en mi casa, yo tambien los hacia. Los Simpsons lleva casi 500 capitulos y creo haber visto por lo menos 450. Homero Simpson es una de las personalidades, a pesar de no ser humano, mas importante de la historia. Ese Hombre de eternos 38 años, Calvo, Su eterna barba de 3 Dias, Camisa Blanca, Jeans Azules, Zapatos Negros, nos lleva alegrando la vida de todo ser humano con 2 dedos de Frente hace 23 Años. Con sus locas aventuras en esa Ciudad Magica de Springfield (Tenes, MAr, LAgos, Rios, Montañas, Volcanes, Todos Los Climas, Eventos Extraordinarios, que gran ciudad) junto a su familia y los habitantes de esa ciudad. Homero es un Americano promedio, Amante de la comida, los senos grandes, la cerveza, impulsivo, un gran trabajador (Alguien lleva la cuenta de cuantos trabajos ha hecho este hombre). Pero ademas de todo eso, Homero es un Rockero con todas las de la Ley y su banda favorita es la Grand Funk Railroad. Dejemosle que el les diga quienes son
Antes de que KISS y Aerosmith, en el Hard Rock Americano habia solo una gran banda, y esa era Grand Funk Railroad. El Power Trio de Rock dominaron los 70's en America, donde fueron la banda mas vendida. Y El Amigo Homero nos no va a recomendar algo malo, por eso, hoy veremos a Grand Funk Railroad, Las locas letras de Mrk Farner, el podereso bajo de Mel Schacher y la super bataca de DOn Brewer. POrque Ustedes Saben, Grand Funk abrio el camino para Jefferson Arplane, que abrio el camino a Jefferson Starship y preparo todo para Alan Parson Project, que tocaron con los Beatles (?).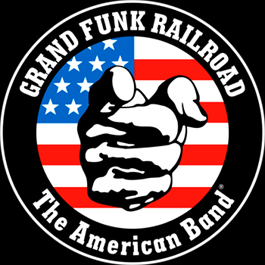 Grand Funk Railroad nace de la union del guitarrista y baterista de la banda Terry Knight And The Pack, Mark Farner y Don Brewer junto al bajista de Question Mark & The Mysterians Mel Schacher. Terry Knight se convirtio en su manager y luego de firmar contrato con Capitol, hicieron su 1° Disco "On Time" con el sonido emergente de Hard Rock de la epoca.
Heartbreaker
Into The Sun
Como no te vas a reir de la camisa de Don, Mel
La Potencia de este Power Trio se acercaba a la de los Ingleses Cream o Jimi Hendrix Experience, pero mientras que ahi La Guitarra y la Bateria eran los elemento mas resaltantes, aqui el Bajo siempre suena mas alto, quizas porque Mel es el mas talentoso de los 3 (Para mi es Farner, pero bueno). O Quizas solo era un capricho de Terry Knight, ya que en los demas discos suena mas fuerte la guitarra de Mark. Pero aparte de eso La BAnda ese mismo año ratifico su potencial con "Grand Funk" un clasico de la banda y del Hard Rock.
Inside Looking Out
Paranoid
Los 70's Abrian con "Closer To Home" donde la banda suaviza su sonido y se aleja del Hard Rock y el Soul de sus 1° Albums
I'm Your Captain
Hooked On Love
He llegado a la conclusion de cuanto mas feo se vistan los rockers, mejor tocan.
Ese mismo año sacan su 1° Album en vivo "Live Album", con bastante exito como sus 3 discos, eso se reflejo un año despues cuando agotaron en 3 dias su concierto en el Shea Stadium, rompiendo el record de los Beatles y eso le dio tambien exito a su siguiente disco "Survival", para muchos, su mejor disco de su 1° Epoca
Gimme Shelter
Country Road
La 1° Epoca de Grand Funk se cierra con "E Pluribus Funk" ultimo disco como Trio de la formacion Original y con Terry Knoght en la produccion.Este disco incluye unos bonus del concierto en el Shea Stadium
Loneliness
Footstompin' Music
La BAnda para ese entonces estaba disconforme con el trabajo de Knight como Manager y Productor y decidieron echarlo, Knight se llevo el "Railroad" del nombre luego de una batalla legal, pero no afecto a la banda, que ahora se convertia en un cuarteto con la suma de Craig Frost en los teclados. El 1ª Disco de esta formacion fue "Phoenix" de 1972, donde la banda suavizo su sonido.
Flight Of The Phoenix
Rock And Roll Soul
Haw-Haw No tiene pelos en el pecho, Poco Hombre (?)
El anterior disco no vendio mucho como los anteriores pero el siguiente se convertiria en su mejor y mas vendido disco. "We're An American Band" con su tema homonimo se convirtieron en clasicos absolutos del Rock y convirtieron a la banda en un icono nacional.
We're An American Band
The Railroad
Y la seguidillas de buenos disco exitosos sigue con "Shinin' On"
Shinin' On
The Locomotion
El Ultimo disco exitoso de la banda fue "All The Girls In The World Beware!!!!"
Some Kind Of WOnderful
Bad Times
Luego de esto la banda empieza a tener tensiones desde entonces, y luego de la salida del album en vivo "Caught In The Act" sacan su 1° Disco Flojo, "Born To Die" y se separan sin previo aviso en 1976.
Sally
Pero Gracias a Frank Zappa se reunen devuelta y con el de Productor graban "Good Singin', Good Playin'" que mejoro algo de lo anterior.
Out To Get You Out
Can You Do It
Pero Igual se volvieron ese mismo año y volvieron en 1981, sin Frost ni Schacher y grabaron "Grand Funk Lives" Su Mejor Esfuerzo desde "Shinin' On"
Queen Bee
Good Times
El Ultimo disco de la banda fue en 1983 donde se baja el nivel del anterior disco pero no deja de ser un buen disco.
Rock And Roll American Style
Life In Outer Space
Mark Farner es pariente lejano de Justin Hawkins
Recien en 1996 volvieron a juntarse la formacion original y dieron varios conciertos, pero luego Farner se fue de la banda y en su reemplazo llego Bruce Kulick de KISS y el cantante Max Carl con los que giran hoy en dia.
Ficha Tecnica
Mark Farner - Voz, Guitarra, Guitarra Ritmica, Organo Hamond, Piano, Teclados, Armonica, Coros
Mel Schacher - Bajo
Don Brewer - Bateria, Voz, Percusiones, Coros
Craig Frost - Teclados, Organo Hammond, Piano, Clavicordio, Coros
Dennis Bellinger - Bajo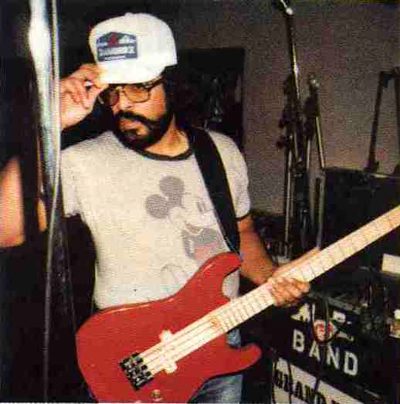 Discografia
1969 - On Time
1969 - Grand Funk
1970 - Closer To Time
1971 - Survival
1971 - E Pluribus Funk
1972 - Phoenix
1973 - We're An American Band
1974 - Shinin' On
1974 - All The Girls In The World Beware!!!
1976 - Born To Die
1976 - Good SIngin' Good Playin'
1981 - Grand Funk Lives
1983 - What's Funk?
En Vivo
1970 - Live Album
1975 - Caught In The Act
1997 - Bosnia
2002 - Live The 1971 Tour
Reopilatorios
1972 - Mark, Don And Mel: 1969 - 1972
1976 - Grand Funk Hits
1990 - The Best Of Grand Funk
1991 - Capital COllector Series
1992 - Heavy Hitters
1999 - Thirty Years Of Funk: 1969-1999
2002 - Classic Masters
2006 - Greatest Hits