12° Dia De Este Ya Historico Londres 2012. Hoy Un dia De Poca Actividad Argentina pero tuvimos Buenas Noticias Sin Embargo. David, Alina All Yours Dears!
Oh Yeah, I'm Dave Your Sexy Guide On This Report Of The Day Baby
Hockey Sobre Cesped
El Seleccionado Masculino Finalizó su participación el Grupo venciendo a Sudafrica por 6 a 3 y mañana Disputará un Partido por el 9° Puesot frente a Nueva Zelanda.
Triatlon
Gonzalo Tellechea, No Lecheó a Nadie (?) y quedó 38° En la General con un Tiempo de 1h51m7s.
Yachting
La Dupla Calabrese/De La Fuente logró una historica 3° Posición En la Gral y clasificación a la Medal Race gracias a una 5° y 6° Posición en las 2 regatas finalezs.. Ahora Mañana jugará para traer una nueva medalla a la Delegación. Mientras que La Dupla Monsegur/Sesto lograron un 14° y un 9° Puesto en la 7° y 8° Regata Respectivamente y quedó en el puesto 14 de La Gral, pero con Chances de Medal Race Todavia.
Las Columnas!
David Y Su Baby Del Dia...
I Was Boring See Swiming And Start To Look At The Crowd And I Saw This Amazing Mermaid, Who Result Be Michael Phelps' Girl But Come With me Baby, I Have Boner xDDDD
Lemmy y lo Mejor Del Día
La Clasificación a la Medal Race de la Dupla Calabrese/De la Fuente en 3° Puesto de La Gral. LEMMY APPROVE IT.
Dave Grohl y lo peor del dia
La Victoria Del Seleccionado De Hockey tardía, ya que de haber ganado el partido anterior, hubiera estado en 4tos Ahora *Dave Enfurece por esto y empieza a revolear Bochas de Hockey a la gente*
Mick sigue en El Estadio Olimpico y volvió a Mufar en las Garrocha, A La Rusa Isinvayeva cuando cantaba una estrofá de "Sympathy For The Devil" luego de haberse cruzado antes de competir
Sorry Yelena But You Can't Always Get What You Want
La Columna De Vero hoy nos trae la curiosa historia de Robert Hartling, Atleta Aleman que ganó el Oro en Lanzamiento de Disco, pero que se destaco por su locuaz festejo corriendo por el circuito de Vallas, pero igual ahi no le dieron ni diploma (?)
Al Final Del Camino hay Cerveza (?)
La Columna De Fer... HOy: Tommy Haas
Hoy haré una especies de "Deportes En El Recuerdo" y recordar al Medalla de Plata En Tenis de Sidney 2000, me estoy refiriendo al hombres más admirable (Por su Carrera) y atractivo (Quizás el Alemán más guapo del mundo) de Tommy Haas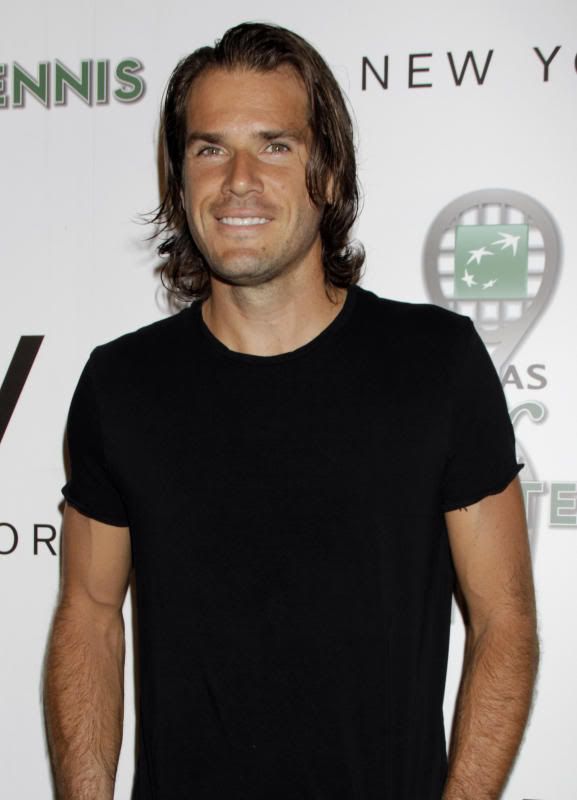 Ich liebe dich Tommy!!
Aún sigue en activo y alcanzando finales, mi admiración total por él...
Horarios Para Mañana, Jueves 9 de Agosto (Hora Argentina
4:30 - Hockey Sobre Cesped - Partido Por El 9° Puesto: Argentina Vs Nueva Zelanda
8:00 - Natación - Aguas Abiertas - Final 10 Km - Cecilia Biagioli
9:00 - Yachting - Clase 470 - Medal Race: Calabrese/De La Fuente
11:00 - Ciclismo - BMX - 4tos De Final: Pizarro
Y La Canción Del Día, Debido a lo atrapante que estan estos JJOO que hasta los dias de poca actividad nos tienen atrapados, You Really Got Me De The Kinks, donde Jimmy toca el Solo segun Jon Lord