Octubre viene para ser el mes mas agitado y loco de este 2012. Los Problemas de los que les comentaban estan medianamente todos solucionados, o al menos hasta el proximo mes no me daran dolores de cabeza. Asi que, si vienen Movidito Movidito como decia mi finada amiga Jazmín De Grazia, hay que meterle Rock And Roll Vacilón, macarra y desenfrenado al asunto Baby.
Gonna Rock And Roll And Give You My Cock Baby
All In The Name Of Rock And Roll Baby
You Say "It's Only SImply And Silly Rock And Roll" And My Look say to you "Bitch"
Mira chico que el Rock And Roll Es Peligroso, pero que mas, Disfruta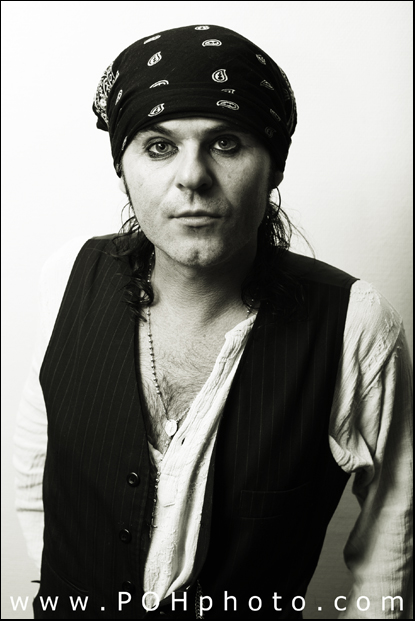 The Rock And Roll In The Late 80's Is With Bandana Or Nothing Baby
Nuestro Amigo Spike tiene Razon. Las Bandanas estuvieron muy de moda a finales de los 80's, principio de los 90's. Axl Rose, Vince Neil, Brett Michaels, Phil Lewis, Jon Bon Jovi y el son algunos de los que usaban esta prenda. Pero Nuestro topico de hoy, es el Rock And Roll Revival Baby. Que Hubiera Pasado si Kurt Cobain, hubiera sido un musico limitado y pertubado mentalmente sin exito?. Y El Grunge y el Rock Alternativo nunca hubieran alcanzado el Mainstream? Seguramente La Power Ballad hubiera logrado niveles insospechados. Bon Jovi y Poison conquistarian el Mundo a base de Power Ballads Moñas. Algunas Bandas infravaloradas tendrian su merecido reconocimiento. Los Guns Y Metallica hubieran seguido siendo los Reyes del Mundo del Rock Duro y el Heavy Metal. O Capaz Esta Ola de Rock Revival comandada desde USA por los Black Crowes y desde UK por los protagonistas de hoy, The Quireboys, Hubiera sido masiva y todo el mundo haría Hard Rock And Roll Stoniano pasado de Revoluciones y la llegada del BritPop hubiera sido menos impactante. Lo cierto es que estos Faces de los 90's nos dieron un agradable Cock Rock And Roll entre tanta Power Ballad, Shredding, Agudos, Bandanas, Spray, Maquillaje, Camisas Cuadrillé, Depresión y demas. Por eso mas que agradecidos a estos muchachos, The Quireboys!
El Vocalista Jonathan Gray, mas conocido como Spike, se muda de Newcastle a Londres cuando tenía 17. Allí conoce al Guitarrista Guy Bailey, con quien termina yendose a vivir a un departamento y empiezan a tocar musica juntos.A Mitad de La Decada De Los 80's Deciden formar una banda junto al bajista Nigiel Mogg (Sobrino De Phil Mogg, Cantante y Frontman de UFO), el tecladista Chris Johnstone y El Baterista Paul Hornby y se hicieron llamar The Choirboys. Hornby seria reemplazo mas tarde por uno llamado Cozy, que no es Powell, y que sería el baterista de la banda por los siguientes 6 años. La Banda pasaba a llamarse The Queerboys, pero rapidamente adopto Quireboys como su nombre definitivo. La Banda saco 2 singles en 1988, "Mayfair" y "There She Goes Again"
Mayfair
There She Goes Again
Mas tarde sumaron un Guitarrista Ritmico Llamado Ginger, que no es Baker (?), Y En Ese Lapso Telonearon a Los Guns N' Roses (Luego se convirtieron en la banda Favorita de Axl y cia). Y Entraron al mercado con el Single "Hey You"
Hey You
Quien les echó el ojo fue Sharon Osbourne, La Mujer de Ozzy, quien se les ofreció de Manager y les consiguió un contrato con EMI para grabar su 1° Disco. Para el Mismo se sumaban el Guitarrista Guy Griffin (Quien Sera el Compositor de todos los Temas junto al Cantante Spike) y el Baterista Ian Wallace en reemplazo de Ginger y Cozy. Así Se Dignaron a grabar su genial Debut "A Bit Of What You Fancy" como si fueran los Hijos No Reconocidos de Rod Stewart. Porque aqui encontraran Rock And Roll Bluesy y Vacilon de ese que hacía Rod The Mod en los 70's y piezas Acusticas Con Aires Folkies Tambien Muy Brillantes.
Sex Party
7 O'Clock
Bandana, Spray, Galera, Vestimos Elegantemente, Que Puede Salir Mal?
El Disco fue un exito y La Banda salió de gira con varias bandas grandes de La Epoca: L.A. Guns, Iggy Pop, Soundgarden y hasta los mismisimos Rolling Stones. Incluso Toco en Donington, en El Monster Of Rock de 1990 junto a Whitesnake, Aerosmith y Poison. Pero Llegó Kurt y su ola depresiva y grupos como estos quedaron en el olvido por mas que su 2° Disco "Bitter, Sweet & Twisted" sea un gran disco, no iba con la onda de esos dias y no pudo vender mucho. La Banda tenía un Nuevo baterista llamado Rudy Richman.
Tramps & Thieves
Wild, Wild, Wild
Pero Si Uso Las Ropas de Steven Tyler y Aerosmith esta teniendo Exito. Como que no vendemos nada?
La Banda fue mas inteligente que otras que quisieron seguir intentandolo a pesar de la Ola Grungie y se separo ese mismo año despues de telonear a Los Guns En Su Monstruosa Gira de Los Use Your Illusion en la pierna de Europa. La Banda se reunió espontaneamente en los siguientes años donde descubrió que tenianun publico que todavia los seguia, entonces para 2001, Spike, Griffin y Mogg decidieron reformar la banda y grabar un nuevo disco. "This Is Rock And Roll" de 2002 es eso justamente. Rock And Roll puro, tal cual hacian 10 años atras.
Searching
Seven Days
Llevando La Bandana En Alto Baby.
El Disco fue bien recibido por la critica pero tuvo moderado exito. Asi y Todo Decidieron Grabar un Album 2 años mas tarde "Well Oiled" quien si tuvo exito en las ventas y es un gran disco.Clasico
Too Familiar
Sweet As The Rain
El Ultimo Disco Grabado por la Banda hasta la fecha es "Homewreckers & Heartbreakers" Otro Muy Buen Disco con aceptables ventas que muestra que Los Quireboys siguen en forma para seguir dandonos su Party Rock And Roll
Mona Lisa Smiled
Blackwater
Ficha Tecnica
Spike - Voz, Armonica
Guy Griffin - Guitarra, Guitarra Ritmica, Slide Guitar, Guitarra Acustica, Coros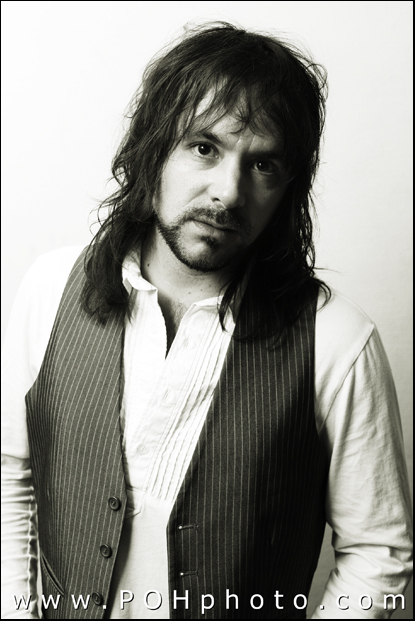 Guy Bailey - Guitarra, Guitarra Ritmica, Guitarra Acustica, Slide Guitar, Coros
Nigel Mogg - Bajo
Chris Johnstone - Teclados, Piano, Organo Hammond
Ian Wallace - Bateria, Percusiones
Discografia
1990 - A Bit Of What You Fancy
1993 - Bitter, Sweet & Twisted
2002 - This Is Rock And Roll
2004 - Well Oiled
2008 - Homewreckers & Hearbreakers
En Vivo
1990 - Live (Recorded Around The World)
2000 - Lost In Space
2002 - 100% Live
2011 - Live In Glasgow
Recopilatorios
1995 - From Tooting to Barking
2001 - Rock Champions
2002 - Master Of Rock - The Quireboys
2008 - Best Of The Quireboys