Arrancamos el 2014 con Todo en el Blog. Un Año que renueva todo lo que no se dio en el 2013 y que aquí, en este nuevo año, trataremos de lograr para que ustedes, nuestros amados lectorcitos tengan mucho goce y confort leyendonos. Para eso, prepararemos 36 bandas/artistas, 36 discos de esos artistas (Aunque recién en Abril arranquen los de este año), 36 canciones (Nos quedan mucho del 2012 para ver), 12 Diosas Blondas en nuestros habituales Blondie Post de cada mes, Cubriremos la campaña de Boca en los Torneos Final e Inicial 2014, además de la Copa Argentina y de tener la chance de ganar un torneo puede sumarse la Copa Sudamericana y finales de Temporada 13/14 y Supercopa Argentina. En Febrero tendremos los Miguel Francolini's Award aunque con un nuevo formato, más orientado a la mejor música del año 2013 pero con el mismo sexpicismo que nos caracteriza. Por último, el plato fuerte de este año, el cual preparamos desde que este Blog se fundó, allá un 3 de Febrero del 2011: La Copa del Mundo en Brasil. 1 mes de puro futbol que viviremos enteramente bajo el analisis de nuestros grandes expertos futbolísticos. Todo será develado en un anuncio antes del partido inaugural para inaugurar una producción sorprendente.
Pero de inmediato tenemos que meter cosas este mes de Enero y en el 1er mes del Año tenemos discos de The Ramones, The Clash y MC5, Los partidos de Verano de Boca, Blondie Post Nacional, Una Canción de Oasis y en el rubro bandas abrimos el fuego con la carrera solista de cantantes de Hard Rock. Elegimos las 3 más prolíficas y arrancaremos con quizas la menos descubierta. La espectacular cantante de la voz de Deep Purple y Black Sabbath, Ian Gillan en todas sus facetas: La Ian Gillan Band, el grupo Gillan y su carrera solista propiamente dicha.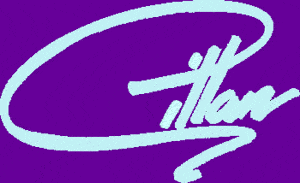 La historia arranca con la salida de Gillan de Deep Purple en 1973. Luego del estallido entre Ian y Ritchie Blackmore, ambos tomaron la decisión de irse de la banda lo cual causó un ataque de nervios a Jon Lord e Ian Paice que perdían a sus 2 piezas claves en el grupo. Al final lograron convencer a Blackmore con la condición de despedir a Glover de la banda. Dicho esto, los que llegaron en el 69 se fueron en el 73 tras 4 años y 4 exitosisimos y vitales discos para el Rock. Deep Purple siguió con Coverdale y Hughes en la exitosa Mark III, Ian Gillan eligió retirarse de la música y Roger Glover produjo bandas como Nazareth, Elf y Judas Priest. También produjo un disco llamado Butterfly Ball con la ayuda de Jon Lord, David Coverdale, Glenn Hughes, Ronnie James Dio y John Lawton entre otros. El Disco se presentó en el Royal Albert Hall con los miembros de ELF como banda soporte más Lord, Tony Ashton, los cantantes invitados, Glover y el Guitarrista Ray Fenwick. Dio no pudo venir por ordenes de Ritchie Blackmore así que el tema que tenía asignado fue cantado por Gillan, que volvía a los escenarios. Cuando Ian salió a escena para cantar "Sitting In A Dream" recibió la mayor ovación de la noche y lo motivo para volver a la música (Nota: El concierto del Butterfly Ball es el único donde coinciden las 3 voces más caracteristicas del Deep Purple). Así fue como Gillan formó la Ian Gillan Band en 1975 junto al Guitarrista Ray Fenwick (trabajó en el Spencer David Group y luego sería parte de Forcefield entre 1987 y 1989, el supergrupo que integraban Tony Martin, Cozy Powell, Neil Murray y Jan Akkerman), el bajista de Roxy Music John Gustafson, el baterista de Elf Mark Nauseef y el tecladista Mike Moran (Hombre que ha trabajado mucho con Queen, Freddie Mercury, George Harrison y Ozzy Osbourne). Roger Glover acepto producirles su debut "Child In Time" de 1976 y así inició el regreso de Gillan a la música.
Child In Time
You Make Me Feel So Good
No haré Hard Rock Metalero pero los pantalones ajustados no se negocian con el genero.
La Ian Gillan Band no tenía mucho que ver con Deep Purple por más que algunos temas hayan sido compuestos en el mismo tiempo que Machine Head y que Glover haya firmado varios temas. Incluso tiene más que ver con el Deep Purple de Bolin, Coverdale y Hughes. Una furia Funky Bluesy Jazzy con toque de Rock And Roll y una elegancia tremenda que no tuvo mucho exito igual que el "Come Taste The Band". Eso derivó en la salida de Mike Moran y en la llegada de Micky Lee Soule, teclaidsta de Elf y Rainbow, aunque no duró mucho y fue reemplazado por Colin Town.quien grabó en el 2do disco de la banda "Clear Air Turbulence", sin mucho éxito tampoco.
Money Lender
Over The Hill
Miren fijo a la camara Ventilador, muchachos
Viendo que con ese Jazz Fusion no iba para ningun lado, Gillan trató de ponerle más Rock a la cosa en "Scarabus" su 3er y último Album con la Ian Gillan Band que también fue un fracaso.
Scarabus
Fool's Mate
El Sello despidió a la banda y Gillan la disolvió pero se quedó con el tecladista Colin Towns para formar una nueva banda. Ya en 1978, el Punk estaba presente y seguir haciendo Jazz Fusion lo hubiera condenado al fracaso, así que juntó al bajista John McCoy, al guitarrista Steve Byrd y al baterista Liam Genockey formando la banda Gilllan (Para que quede claro quien manda aquí) y grabar un disco en 1978 titulado "Gillan" y conocido como "Te Japanese Album" El Album apuntaba a una dirección muy progresiva por lo que fue un rotundo fracaso.
Secret Of The Dance
Messeage In A Bottle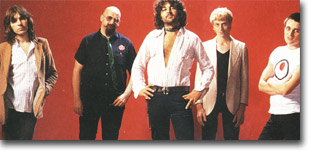 Ian Gillan tuvo ofertas para interpretar una película donde hacía de mosquetero frances
Tras rechazar una oferta de Ritchie Blackmore para unirse a Rainbow, Gillan seguía disconforme con el sonido de su banda así que decidió sacar a Geneckey y Byrd y reemplazarlos con el guitarrista Bernie Tormé y el baterista Mick Underwood, ex compañero en Episode Six y el hombre que lo recomendó a Deep Purple en el 69. Con la alineación clásica de la banda ensamblada grabaron su obra Maestra: "Mr. Universe". El mejor disco que Gillan grabó fuera de Deep Purple y que no tiene nada que envidiarle a lo que hacían otros Ex Purple por 1979 con clásicos como el tema título, "Roller", "Vengeance" y la balada "Fighting Man" donde Gillan da una de sus mejores performaces Vocales
Mr. Universe
Fighting Man
Zangief de Street Fighter fue inspirado en John McCoy
Y la banda no durmió en los laureles porque después salió el espectacular "Glory Road" al año siguiente. Más canciones que destilan purpura con ritmo de la NWOBHM
Sleeping On The Job
On The Rocks
La trilogía clásica de Gillan se cierra con su disco más exitoso en el Reino Unido: Future Shock. El último que grabaría Bernie Tormé con la banda.
No Laughing In Heaven
Bite The Bullet
La trilogía "Mr Universe/Glory Road/Future Shock" no tenía nada que envidiarle a la trilogía "Lovehunter/Ready An' Willing/Come An' Get It" de Whitesnake o la trilogía "Long Live Rock And Roll/Down To Earth/Difficult To Cure" de Rainbow pero a pesar de eso, Bernie Tormé se alejó de la banda tras la edición del disco en vivo "Double Trouble" y fue el 1er hombre en reemplazar a Randy Rhoads en la banda de Ozzy Osbourne. Entonces, Gillan para reemplazarlo eligió al joven Janick Gers, futuro guitarrista de Bruce Dickinson y Iron Maiden, para grabar el 5to disco de la banda "Magic" en 1982
South Africa
Living For The City
Y recuerda Janick, si te preguntan, nunca jamas oíste hablar de un tal Ritchie Blackmore
A pesar del fracaso del disco, la banda mantenía la popularidad pero a Gillan se le encontraron nodulos vocales que le iban a impedir cantar por al menos un año por lo que disolvió la banda. El problema se originó cuando Gillan se fue de Copas con Tony Iommi y Geezer Butler y se despertó siendo el cantante de Black Sabbath suplantando a Ronnie James Dio, lo cual causó el enojo de Colin y McCoy que lo demandaron.
Aquí Ian, Geezer y Tony firmando el contrato
Tras grabar el polémico "Born Again", Gillan retorna a Deep Purple junto a Blackmore, Glover, Lord y Paice para grabar el espectacular y aclamado "Perfect Strangers" en 1984 y "The House Of The Blue Light" en 1987 donde surgieron los viejos roces con Blackmore, este caso por el alcoholismo y poco profesionalismo de Gillan que derivaron en su despido de la banda en 1988. Pero por contrato, Gillan tenía que sacar un disco más para el sello, así que se juntó con Glover nuevamente para sacar un disco en conjunto. El resultado fue "Accidentally On Purpose" Un Disco muy distinto a todo lo que haya hecho Gillan antes. Un Disco Pop, muy ochentoso pero muy bien hecho.
I Can't Dance To That
Y si nos quedamos acá en vez de volver a Deep Purple?
Tras salirse de Purple nuevamente, Gillan se unió a Garth Rockers And The Moonshiners junto a a los guitarristas Harry Shaw y Steve Morris para girar en 1989
Cómo que no es Tony Iommi el bigotón? Pero si yo quería al que le faltan los deditos :(
Gillan decide grabar un disco con los Moonshiners pero solo queda Steve Morris para componer las canciones, por lo que Gillan contrata a Mick O'Donoghue en guitarra rítmica, Tommy Eyre en los teclados, Chris Glen en el bajo y Ted McKenna en la batería (la banda que tocó en el "Assault Attack" del Michael Schenker Group junto a Michael Schenker y Graham Bonnet) más las colaboraciones de Leslie West y Roger Glover para grabar su 1er disco solista "Naked Thunder" donde se orienta mucho más al Hard Rock que en sus otros lanzamiento.
Gut Reaction
No More Cane On Thre Brazos
Jajajajaja mira que mal les va a Blackmore y los otros con ese amanerado de Joe Lyn Turner
Gillan vuelve a quedarse con Morris y refundar su grupo Gillan, aunque sin McCoy, Towns o Underwood, solo trajo al bajista Brett Bloomfield y al baterista Leonard Haze para grabar su mejor disco: "Toolbox" El Disco más pesado que Gillan haya grabado y quizas el último donde hace gala de sus inigualables agudos. Para la consecuente gira sudamericana, Morris es reemplazado por Dean Howard.
Hang Me Out To Dry
Dirty Dog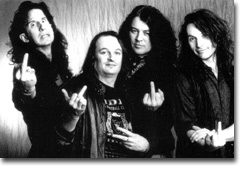 Fuck Yourself, Ritchie
Gillan llevaba una exitosa carrera solista otra vez pero los managers de Deep Purple lo convencieron para volver a la banda en 1993 para el 25° Aniversario de la banda con Album y gira incluída. Gillan acepta volver y actualmente continua liderando la banda tras las salida de Blackmore en 1993. Pero Ian siguió trabajando de manera solista en paralelo. Su 2do Disco solsosa oficial fue "Dreamcatcher" en 1997. Muy acústico, con teclados feos y un sonido oscuro, cercano al de Blackmore's Night pero sin calidad y algo más cercano. Raro y flojo disco.
A Day Late And A Dollar Short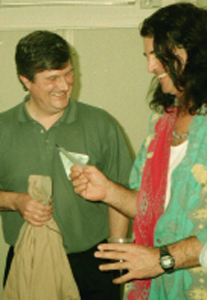 9 años más tarde, tras 3 discos más grabados con Deep Purple, Gillan llama a algunos amigos como Tony Iommi, Ronnie James Dio, Uli Jon Roth, Joe Satriani, Jeff Healey, Janick Gers, Jon Lord, Michael Lee Jackson, Dean Howard, Steve Morris y sus compañeros de Deep Purple para grabar "Gillan's Inn" un compilado de regrabaciones de sus 40 años de carrera musical. Estupendo trabajo a pesar de que haya perdido bastante voz.
Unchain Your Brain
Bluesy Blue Sea
A ver, quiero que mi canción suena exactamente así
En 2009, Ian Gillan edita su 3er Disco Solista: "One Eye To Morocco" donde deja entrever sus influencias arabigas (Algo que comparte con su colega Robert Plant) y apela a música más experimental, más a los gustos de un hombre de más de 60 años. Aquí Gillan trabajó con su habitual Guitarrista Steve Morris y Michael Lee Jackson.
Texas State Of Mind
Cómo ven una sección con odaliscas gimiendo y respondiendo con gritos?
Lo últimos que ha hecho Ian Gillan fuera de Deep Purple fue su proyecto "WhoCares?" junto a Tony Iommi que incluyó la colaboración de Jon Lord, Jason Newsted y Nicko sacando el single "Out Of My Mind" y un album con temas de Gillan y Iommi.
Out Of My Mind
Discografía
1976 - Child In Time*
1977 - Clear Air Turbulence*
1977 - Scarabus*
1978 - The Japanese Album**
1979 - Mr. Universe**
1980 - Glory Road**
1981 - Future Shock**
1982 - Magic**
1988 - Accidentaly On Purpose***
1989 - Naked Thunder
1991 - Toolbox**
1997 - Dreamcatcher
2006 - Gillan's Inn
2009 - One Eye To Morocco
2012 - WhoCares****
En Vivo
1977 - Live At The Budokan*
1981 - Double Trouble**
1989 - Chris Tetley Presents: Garth Rockett & The Moonshiners*****
1990 - Garth Rockett & The Moonshiners Live At The Ritz*****
1990 - Ian Gillan Live
2008 - Live In Anaheim
2008 - The Glory Years**
2009 - Triple Trouble**
Recopilatorios
1986 - What I Did On My Vacation
1991 - Trouble: The Best Of Ian Gillan
1992 - The Best Of Ian Gillan
1995 - Rock Profile
2002 - Smoke This!
2007 - The Gillan Sigle Box Set**
2008 - Unchain Your Brain: The Of Gillan '76 - '82**
*Discos editados como Ian Gillan Band
**Discos editados como Gillan
***Discos editados como Gillan&Glover
****Discos editados como WhoCares?
*****Discos editados como Garth Rockett & The Moonshiners