Día 19 de la competencia de fútbol mundial entre países que se desarrolla aquí en Brasil y volvimos a tener definiciones agónica y emocionantes en la 3er y anteúltima fecha de 8vos de Final. Alina Moine, David Lee Roth, David Coverdale y Glenn Hughes lo analizan a continuación.
Vamos a Abrazar al Anto
Francia y Nigeria abrieron la jornada con un partido que tuvo bastante emoción en el 1er tiempo. Nigeria fue un poco más pero Francia también tuvo sus chances y en el 2do estuvo bastante quieto hasta que el ingreso de Antoine Griezmann cambió el partido para Francia y los galos lograron batir a Enyeama con tantos de Pogba y Yobo en contra sobre el final del partido. Así Les Bleus continua en el mundial en busca de repetir las finales del 98 y el 2006.
Racismo: Imagen ilustrativa
Alemania y Argelia cerraban la jonada en lo que prometía ser un partido accesible para el tricampeón del mundo pero los Argelinos le planteraron un partidos sensacional, con presión y una defensa solida que complico y aturdió por 30 minutos al equipo alemán. Los teutones tomaron control de la situación en el ST y llenaron de bombazos a Argelia pero no pudieron penetrar al bueno de Rais. Los argelinos tuvieron sus chances de contra pero entre el poco físico (Debido al Ramadán que los obliga a estar en ayunas) y las eficientes salidas de Neuer jugando casi de líbero no pudieron concretarlas. En el Tiempo Extra, rapidamente Alemania quebró la paridad con gol de Schurrle y lo liquidó sobre el final con un gol de Ozil. Argelia decoró el resultado con el descuento inmediato de Djabou. Alemania enfrentará a Francia como lo hizo en el 82 y el 86. En ambas venció y llegó a la final pero no ganó el mundial.. Repetirá en 2014 pero ganando el titulo o la 3ra será la vencida para Francia?
Y ahora tenemos las columnas!
Rod Stewart y todas las curvas en las tribunas en "Blondes Have More Fun"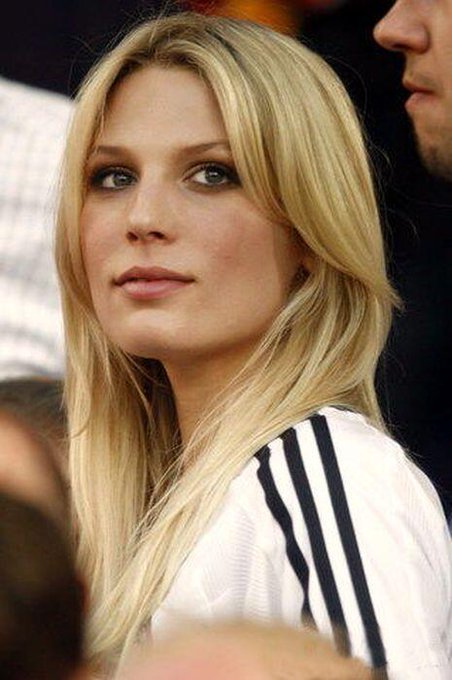 Esta fanática también vuelve a Alemania una potencia mundial en las tribunas
Robert Plant y lo mejor del día con "Every Inch Of My Approval"
El exceso nivel de los arqueros en todo el mundial y eso a pesar que hay muchisimos goles. Los arqueros Lloris, Rais, Enyeama y Neuer se llevan el Golden Lock de la fecha
Dave Grohl y lo peor del día con "Fuck You"
Blaise Matuidi y su criminal patada que le causo fractura de tibia y peroné al nigeriano Onazi Y NO LO EXPULSARON AL NEGRO DE *Arroja una baguette*
Liam Gallagher y la violencia en "Look Back In Anger"
Obviamente, la patada asesina de Matuidi es nuestra imagen violenta del día. Y seguramente la patada del mundial.
Mick fue a ver el suplementario de Alemania-Argelia y no creo que los Stones vuelvan a meter un tour Arabe.
Sorry Guys, But You Can't Always Get What You Want
Horarios Para Hoy
13:00 - 8vos de Final: Argentina Vs Suiza (Sao Paulo)
17:00 - 8vos de Final: Belgica Vs Estados Unidos (Salvador)
Y Hoy nos despedimos con "Kashmir" de Led Zeppelin versionada por Robert Plant y Jimmy Page. Hasta Mañana!