Que oscuro y feo ha sido el Rock Americano tras la muerte de Kurt Cobain. Salvando las bandas Stoner y la germinación de los Foo Fighters de las cenizas de Nirvana,todo los productos resultaban hasta ofensivos a un genero que meses atrás había dando obras maestras como "Vitalogy", "Amorica" y "Superuknown" entre otros. Entre tanto malo producto, la creciente tendencia del Post Grunge y el Pop Punk, el inminente suceso del Nu Metal, la desintegración de alguna de las mejores bandas que habían salido por entonces... Entre todas esas palidas surgió una banda que desde las sombras se construyó una reputación muy grande en base de discos espectaculares que vendían poco. Hoy nos adentraremos en el universo de Weezer porque no todo es Cock Rock en la vida, baby.
La historia de Weezer arranca en 1992 en Los Ángeles cuando el guitarrista Rivers Cuomo decidió formar una banda con su amigo, el baterista Patrick Wilson. Reclutando al bajista Matt Sharp y al guitarrista Jason Cropper para completar el pack. La banda debutó siendo telonera de la banda Dogstar, que contaba con Keanu Reeves como bajista, y tras 6 meses de tocar en bares californianos llegó la oferta del siempre iluminado David Geffen.
Firmado el acuerdo con Geffen, Weezer empezó a trabajar en lo que sería su album debut. En la grabación, la banda cambiaría de guitarrista rítmico entrando Brian Bell por Cropper.
LMFAO no inventó nada. NADA.
Weezer editaría su debut en 1994. Comunmente llamado "The Blue Album", el debut de la banda es el disco mas éxitoso y donde se encuentra sus mayores hits.
Buddy Holly
Say It Ain't So
La banda tuvo éxito instantáneo y fueron marcados inmediatamente como el futuro. Rivers Cuomo estaba apuntado a ser la nueva voz de una generación. Pero al igual que su antecesor, Cuomo no iba como le sugería la correinte. Weezer tomó un break y el cantante y guitarrista se anotó en Harvard para estudiar mientras craneaba el próximo disco de la banda.
Tras truncar la idea de una Opera Rock de Ciencia Ficción llamada "Songs From The Black Hole" (una de las ideas mas ambiciosas del Rock), Rivers Cuomo hizo su very own "Who's Next" (Cómo no le puso "Weezer's Next" no?) y sacó un discazo como es "Pinkerton", poco valoradoen su tiempo pero que hoy es uno de los discos mas importantes de su época y abrió una puerta al lado mas oscuro, crudo y visceral de Weezer
Tired Of Sex
Pink Triangle
Las malas críticas no fueron muy bien tomadas por Cuomo quién, al termino de la gira, puso a la banda en hiato indefinido a mediados de 1997. Tras la salida de Matt Sharp y fallidas sesiones de composición y grabación entre los restantes miembros de la banda, Rivers Cuomo entró en un periodo de alta depresión entre 1998 y los 2000 que lo alejó de la vida pública. Pero ya con Mikey Welsh acentuado como el nuevo bajista de la banda, la banda retornó a los escenarios con un setlist compuesto enteramente de nuevas composiciones (que daría paso a un bootleg llamado "SS2K: Sweet Summer Of 2000") pero solo una sería usada en el nuevo y 3er disco de la banda. También titulado Weezer pero conocido como "The Green Album" salió en 2001 y demostró que las cosas no habían cambiado en esos 5 años de silencio.
Island In The Sun
Hash Pipe
Reservoir Nerds
Mikey Welsh deja la banda para internarse en un hospital psiquiatrico (!) y es reemplazado por Scott Schriner. Para este nuevo disco, Weezer tuvo la idea novedosa de subir demos de canciones a su página web y que los fans elijan las mejores versiones de 30 temas distintos. Los fans respondieron y Rivers Cuomo no quedó para nada satisfecho con la elección porque lo que se lo dervivó a un profesional y así salió "Maladroit" el disco mas pesado y metalero de Weezer.
Dope Nose
Slobs
Edgar Davis' Football School For People Who Can't See Well But Wanna Be Cool In Some Way
Las buena acogida del retorno de Weezer hizo que la banda siguiera trabajando con bastante frecuencia y en 2005 sacara su 5to disco: "Make Believe", un disco que no recibió la mejor acogida de la crítica y los fans pero que le dio a Weezer mucho éxitos en los charts com hits como "Beverly Hills" y "Perfect Situation", ademas de trabajar con el gran Rick Rubin en la producción
Beverly Hills
Perfect Situation
Weezer decidió volver a tomarse un break tras el suceso comercial de "Make Believe" donde Cuomo culminó sus estudios de Harvard y se casó. Para 2007, la banda volvió a sentarse a trabajar en otro disco con Rick Rubin y el resultado fue el variado, experimental y aclamadisimo 3er Disco homonimo de la banda (sí, oooooooooooootra vez le pusieron Weezer) conocido como "The Red Album" con nuevos estilos de música dando vueltas, composiciones y voces que se suman al liderazgo de Rivers Cuomo. Esta arriesgada democracia compositiva salió bien y dio el disco mas fresco de la banda desde su Green Album de 2001.
Troublemaker
Pork & Beans
Al año siguiente, Weezer continuó la senda de la experimentación en "Raditude", un disco vintage donde Weezer trata de sonar como el viejo Weezer. Es el disco menos impresionable de la banda.
I'm Your Daddy
The Girl Got Hot
Weezer abandona Geffen para grabar independientemente y prepara lo que será su 8vo disco. Cuomo vuelve a juntarse con escritores ajenos a la banda para la composición del nuevo disco. Y con ilustres como Desmond Child y Ryan Adams salió "Hurley" en 2010. Ilustrado con el gordo de Lost en la tapa, el disco está muy bien con sabor a los primeros discos de Weezer, ya alejado de las experimentaciones de los otros 2 discos.
Memories
Trainwreck
Ese mismo año, Weezer lanzó un 2do disco con viejos demos, outtakes, b-sides. Un montón de rarezas que nunca habían llegado a oído de los fanaticos. "Death To False Metal" es un disco que todo fan de Weezer debería tener ya que cuenta con varias joyitas, incluyendo un tema con la mayor cantidad de compositores de la historia.
Turning Up The Radio
I'm A Robot
Geekclope
La banda se fue a girar con este disco por el mundo y entre esa gira sufrió un golpe duro como la muerte de Mikey Welsh el 8 de Octubre de 2011 justo antes de tocar ese mismo día con la banda como invitado.
Tras 3 años entre giras y presentaciones, Weezer se puso a trabajar en lo que sería su 9no disco de estudio y el resultado lo vimos hace poco cuando el 7 de Octubre de este año salió "Everything Will Be Alright In The End", un discazo de la banda. Una vuelta tota a su sonido primogenio con guitarras poderosas y melodías dulzonas e irresistibles.
Back To The Shack
Cleopatra
Ficha Técnica
Rivers Cuomo - Voz, Guitarra, Piano, Sintetizador, Teclados
Brian Bell - Guitarra Rítmica, Guitarra Acústica, Teclados, Percusiones, Voz, Coros
Matt Sharp - Bajo, Coros
Patrick Wilson - Batería, Percusiones, Guitarra, Voz, Coros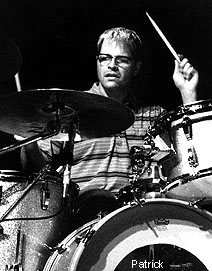 Mikey Welsh - Bajo, Coros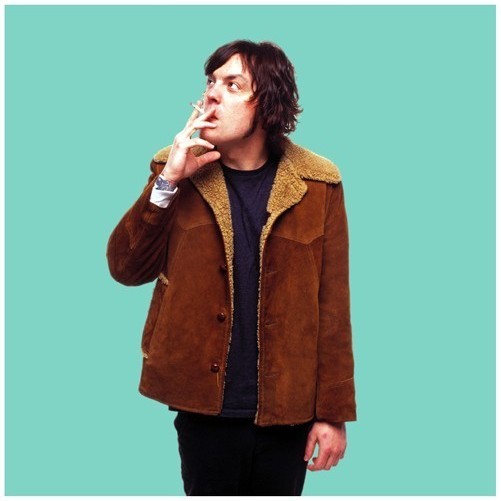 Scott Shriner - Bajo, Teclados, Sintetizadores, Voz, Coros
Discografía
1994 - Weezer (The Blue Album)
1996 - Pinkerton
2001 - Weezer (The Green Album)
2002 - Maladroit
2005 - Make Believe
2008 - Weezer (The Red Album)
2009 - Raditude
2010 - Hurley
2010 - Death To False Metal
2014 - Everything Will Be Alright In The End
En Vivo
2004 - Weezer: Video Capture Device - Treasures From The Vault: 1991-2002
Recopilatorios
1997 - The Good Life
2002 - The Lion And The Witch
2005 - Winter Weezerland
2008 - Six Hits
2010 - Happy Record Store Day!