Nos toca cerrar este mes de Enero en el rubro bandas como siempre algo justos del tiempo. Mas cuando en mente tenemos otra cosa como son la entrega de premios de este cercano 3 de Febrero. Pero no por eso presentaremos una banda cualquiera para cerrar esta parte. Hoy los invitamos a descubrir la brillante carrera de Ash, una banda poco valorada de la movida Britpop, para que vean que no todo fue Oasis y Blur.
La historia arranca en 1992 cuando 3 nor-irlandeses quinceañeros llamados Tim Wheeler, Mark Hamilton y Nick McMurray formaron una banda llamada "Ash", ya que fue la primer palabra que encontraron en el diccionario.
La banda empezó a grabar demos durante 2 años hasta que Stephen Taverner los apaña y les da dinero para grabar un EP con sus demos llamado "Trailer"
Jack Name The Planets
Uncle Pat
You will never be most puber than us.
Gracias al éxito logrado con su debut, los 3 jóvenes deciden abandonar la escuela y dedicarse a la música. La banda lanzó en 1995 3 singles "Kung Fu", "Girl From Mars" y "Angel Interceptor" que los consolidaron en la escena del Britpop con apenas 18 años.
Kung Fu
Girl From Mars
Angel Interceptor
Y para 1996, los chicos de Ash culminan su iniciación con la salida de su debut "1977". Una obra maestra del Rock Britanico, que tuvo la mala suerte de salir en un tiempo de bonanza musical, porque de salir hoy se diría miles de cosas. No crean en los prejuicios de otros, escuchen este discón.
Goldfinger
Oh Yeah
Tras girar por el mundo soportando el éxitazo de "1977" junto a Weezer, el trío notó uqe faltaba una pieza para su sonido. Por lo que recrutaron a Charlotte Hatherley para que haga las veces de 2da Guitarrista de la banda. Su debut en la banda fue con el single "A Life Less Ordinary"
A Life Less Ordinary
La cosa es así: Necesitamos comida y ropa limpia en las giras. Pero puedes venir a tocar con nosotros también.
Con Hatherley en el grupo se grabó el sucesor del exitoso debut. "Nu Clear Sounds" salió en 1998 y bebía mucho mas de la música americana que de un Britpop que ya estaba casi extinto. Aquí se encuentran influencias claras de Pixies, Weezer, Nirvana, Foo Fighters y otras bandas que supieron mezclar melodías y distorsión.
Jesus Says
Numbskull
A pesar de ser alabado por algunos sectores de la prensa, "Nu Clear Sounds" no tuvo la recepción ni las ventas estimadas y la posterior gira en soporte al disco causo graves problemas de stress a una banda que apenas pasaba los 20 años. Para colmo, casi tienen que declarar bancarrota mientras grababan lo que iba a ser el 3er disco de Ash. Con todos esos problemas a cuesta, Tim Wheeler se encerró en su garage de Irlanda del Norte y sacó las canciones para una obra maestra de la música como fue "Free All Angels" donde Ash se mueve por varios generos con su estilo de melodias Pop y grandes guitarras distorsionadas. Uno de sus mejores discos, sino el mejor
Shining Light
Burn Baby Burn
El disco fue un éxito de ventas y de críticas y la banda recibió multiples premios por este album. La banda volvía a sus días de glorias y para su siguiente disco se apuntaba rockear en desmedida sacando un disco con un sonido muy cercano al metal. Desde la portada "Meltdown", de 2004, te hará headbangear de principio a fin y te pegará esos estribillos fenomenales que Tim Wheeler gusta de componer.
Orpheus
Clones
En 2006, Charlotte Hatherley se va de la banda para seguir su carrera solista y Ash retorna a su formato original de Power Trío. Desde entonces, Ash solo se limita a tocar canciones de "Trailer", su debut y de su otro disco con esta formación: "Twilight Of The Innocents" salido en 2007. aquí la banda quiso despegarse del sonido metalico de su anterior disco y buscaron un sonido mas ambientado en los 70's. El reslutado fue nuevamente excelente.
I Started The Fire
Ritual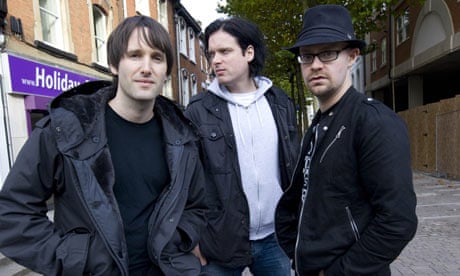 Ya conseguimos comida y ropa limpia durante las giras. No la necesitabamos mas a Charlotte.
Desde 2008, Ash anunció que "Twilight Of The Innocents" sería su último disco de estudio propiamente dicho y que empezaría a hacer música en una nueva modalidad. En 2009, develaron el misterio y anunciaron la "A-Z Series" un nuevo single cada 2 semanas divididos en 2 volúmenes: El Volumen 1 (Desde la A a la M) y el Volumen 2 (De la N a la Z) que saldría en 2010. Los 28 singles muestran una gran variedad de estilo, casi recorriendo la historia musical de Ash. Una innovadora e interesante movida la de los nor-ilandeses.
Joy Kicks Darkness
The Dead Disciples
War With Me
Carnal Love
Lo último que supimos de Ash es que Tim Wheeler y Mark Hamilton han anunciado que este año tendremos un nuevo disco de la banda por lo que lo esperamos con ansias.
Ficha Técnica
Tim Wheeler - Voz, Guitarra, Guitarra Acústica, Guitarra Rítmica, Piano, Teclados, Sintetizadores
Mark Hamilton - Bajo, Sintetizadores, Coros.
Rick McMurray - Batería, Percusiones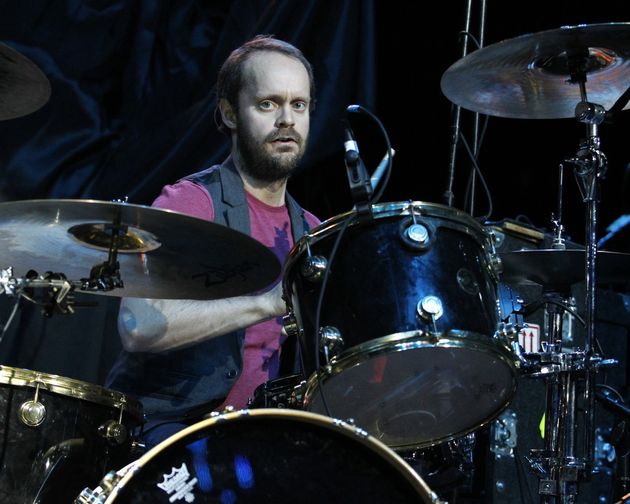 Charlotte Hatherley - Guitarra Rítmica, Guitarra Acústica, Coros.
Discografía
1994 - Trailer
1996 - 1977
1998 - Nu Clear Sound
2001 - Free All Angels
2004 - Meltdown
2007 - Twilight Of The Innocent
2010 - A-Z Series Vol 1 (A to M)
2010 - A-Z Series Vol 2 (N to Z)
En Vivo
1997 - Live At The Wireless
2001 - Tokyo Blitz
Recopilatorios
2002 - Intergalactic Sonic 7''s
2011 - The Best Of Ash