Hoy, en nuestra sección de bandas, vamos a traer una banda muy influyente para lo que fue el Rock de los 80's en Estados Unidos y en el psoterior revival gde los 2000's. En este Blog nos vamos a dedicar a reivindicar a The Cars y su irresistible Rock ganchero.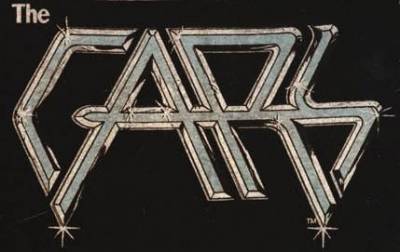 La historia arranca en Boston (Gran cuna del Rock esta ciudad con bandas como Aerosmith, Extreme y los Pixies como estandarte) por 1973 cuando Ric Ocasek y Benjamin Orr deciden llevar a cabo una carrera musical y formaron varios grupos entre el 73 y 75 alternando la presencia del tecladista Greg Hawkes en algunos de ellos. Cuando el duo conoció al guitarrista Ellio Easton, invitó a Hawkes a unirse a la nueva banda y reclutó al baterista David Robinson para formar The Cars para 1976.
PERO MIRA ESE OJETE, LO QUIERO PELLIZCAR HASTA QUE PAREZCA UNO DE MANDRIL
NdelaR: Este pie de foto no hace referencia a la chica que atraviesa la escena.
La banda grabó su debut en 1978 y este quedó como uno de los mejores y mas exitoso debuts de la historia del Rock. Un hit mejor tras otro mejor es este disco en la mas perfecta amalgama de Rock, Pop, Guitarras y Teclados que jamas se haya visto.
Just What I Need
Good Times Roll
El éxito del debut catapultó rapidamente a The Cars como uno de los popes de la nueva escena Post Punk que se estaba gestando en New York y por eso las expectativas estaban puestas en su 2do esfuerzo discográfico. Ocaser y Orr no decepcionaron porque "Candy-O" es un disco que no tiene nada que envidiarle a su debut. Nuevamente con el talento de Roy Thomas Baker en la producción, es un festival de hits irresistibles.
Let's Go
Double Life
Con miedo de agotar la formula, The Cars trató de experimentar un poco en lo que fue su 3er disco "Panorama" y la cosa no salió del todo bien. Las criticas y las ventas no respondieron a pesar de tener muy buen material, siendo el único disco de The Cars que no tiene un hit popular. Así y todo, hay varios clásicos de la banda y un enorme trabajo de Elliot Easton y Greg Hawkes en especial.
Touch And Go
Gimme Some Slack
Fracasando en la experimentación, The Cars retornó a la formula que le dio suceso comercial para su 4to disco "Shake It Up" de 1981. Con una dirección claramente mas Pop y comercial, el disco fue bastante exitoso (El primer Top Ten de la banda en Billboard) y dejó varios clásicos radiales y para los fans de la banda.
Shake It Up
Cruiser
Ah, The 80's Impunity
Tras un exitoso tour durante 1982, la banda se tomo un descanso con Hawkes y Ocasek haciendo discos solistas duraenate 1983 y volviendo con The Cars para 1984 con ÉL disco de la banda por excelencia.- "Heartbeat City" fue un éxito mundial impresionante con mil hits y discos vendidos a rolete por todas partes, ademas de una gran aclamación por la Prensa. Los Cars pasaban por su momento mas álgido.
Drive
You Might Think
Los Cars crecieron su tsunami de éxito cantando en el concierto del Live Aid en Philadelphia y tras un descanso donde Easton, Ocasek y Orr se dedicaron a sus carreras solistas, la banda se digno a grabar su 6to disco y el esperado sucesor de su gran blockbuster "Door To Door". Editado en 1987, el disco no funcionó como debía en la lista (a pesar del hit "You're My Girl") y tampoco tuvo muy buena acogida de la prensa.
You're My Girl
Doouble Trouble
No parece un cast de película de John Hughes?
Los Cars se separaron en 1988 y pasaron 23 años declarando que no se volverían a reunir y peleándose mientras desarrollaban sus carreras solistas o distintos proyectos. Incluso la reunión pareció mas lejana cuando Benjamín Orr falleció por cancer pancreatico en el 2000 pero un día de 2010, Ocasek decidió reunirse con Easton, Hawkes y Robinson y la banda retornó a las pistgas con un nuevo single "Blue "Tip"
Blue Tip
Y en 2011 el retorno de los Cars se consumó con "Move Like This" con Hawks repartiendose entre el bajo y los teclados para reemplazar al fallecido Ben Orr. El disco muestra bastante del sonido clásico y retorno a forma de la banda tras un criticado "Door To Door". La banda continua girando y tocando inconstantemente alternando mas los proyectos de los demás miembros que el grupo en sí.
Sad Song
Free
Ah, The Oldhood impunity
Ficha Técnica
Ric Ocasek - Voz, Guitarra Rítimica, Sintetizadores, Coros
Elliot Easton - Guitarra, Coros
Greg Hawkes - Teclados, Piano, Organo Hammond, Sintetizadores, Bajo, Saxofón, Percusiones, Coros
Benjamin Orr - Voz, Bajo, Coros
David Robinson - Batería, Percusiones, Coros
Discografía
1978 - The Cars
1979 - Candy-O
1980 - Panorama
1981 - Shake It Up
1984 - Heartbeat City
1987 - Door To Door
2011 - Move Like This
En Vivo
1985 - The Cars Live 1984-1985
2000 - The Cars Live
Recopilatorios
1985 - Greatest Hits
1995 - Just What I Needed: The Cars Anthology
2001 - Shake It Up And Other Hits
2002 - Complete Greatest Hits
2005 - The Essentials
2008 - Classic Tracks