2do partido de los 4tos de Final de la Copa América y ya armamos a una llave de semifinales: Perú arrasó con Bolivia por 3 a 1 y enfrentará a Chile en el clásico del Pacifico Sur por un lugar en la gran final.
Perú y Bolivia fueron las revelaciones de la fase de grupos junto a Paraguay y se cruzaban en 4tos buscando un lugar en las Semifinales. Los de Gareca tratando de repetir el logro de la anterior Copa y los bolivianos buscando una hazaña que no se veía hace 18 años. Pero para mal del equipo del altiplano, los incas fueron una tromba imparable lideradas por su figura Paolo Guerrero que metió 3 goles (2do Hat Trick convertido en la competición después de aquel a Venezuela por 3er puesto en la edición pasado) y liquidó el pleito de manera veloz. Marcelo Moreno Martins decoró el resultado de penal.
Con esto, Peru accede a su 2da semifinal consecutiva y enfrentará a Chile en el famoso clásico del Pacifico Sur tratando de aguar la fiesta de los anfitriones que ya estan casi descorchando.
Y ahora la columnas
Rod Stewart en "Blondes Have More Fun" nos presenta a la belleza del día
Alondra Garcia dijo prsente en la cancha y u pareja la recompensó con 3 goles y el pase a semis.
Lo mejor del día en "I Believe In A Thing Called Goal" con Justin Hawkins
La descollante actuación de Paolo Guerrero que se transforma en el goleador de la Copa con una tripleta para meter a Perú en semis. Sin dudas un hombre clave en el equipo de Gareca.
"Black Sheep Of The Date" lo peor del día con Ritchie Blackmore.
La desastrosa actuación del arquero Boliviano Quiñones que selló el futuro en la selección. Anteriormente fue la figura en la únuica victoria de Bolivia en la Copa.
Jarvis Cocker y los lujos de la fecha en "Pink Glove": Paolo Guerrero también demostró saber con el balón, ademas de meter goles.
La violencia nuestra de cada día con Liam Gallagher en "Hooligans & Alcohol":Gran piña del arquero Quiñones a Claudio Reyna cuando el partido estaba liquidado y los estribos de los bolivianos, desaparecidos.
Mick fue a ver el partido con un gorro coya que le dieron de cortesía y terminó siendo peor que cuando dejaron al pueblo boliviano sin salida al mar.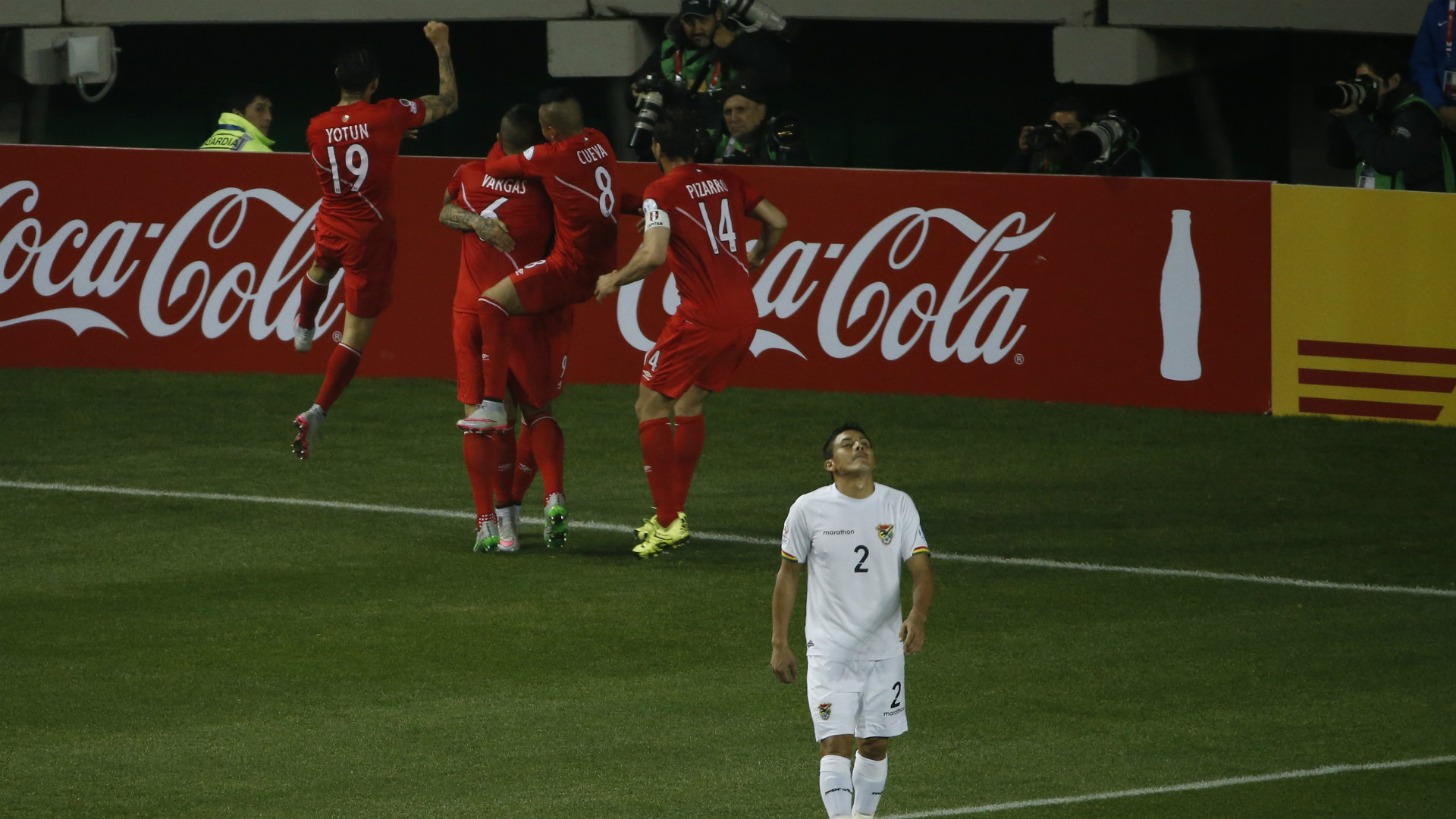 Sorry Bolis but you can't always get what you got
Y hoy nos vamos con "Warrior" de Wishbone Ash. Hasta Mañana!