Día 6 en la Copa AMérica y tuvimos acción en lo que fue la 2da jornada del grupo B. Con partidos discretos y reñidos, Argentina y Paraguay ganaron por la mínima a Uruguay y Jamaica y se posicionan bien para la definición del sábado.
Paraguay venía de lograr un agónica e inesperado empate ante Argentina por 2 a 2 y ahora buscaba hacer valer ese punto ganandole a la endeble Jamaica. En un partido discreto, tirando a mediocre, el conjunto de Ramón Díaz aprovechó el grosero error del arquero Kerr y Bobadilla metió el gol de la victoria que posiciona al conjunto guaraní sorpresivamente como el puntero del grupo y con un pie en 4tos de Final, lugar que tendrá que definir con el actual campeón Uruguay este sábado en un partido mas que interesante.
Argentina venía de recibir un durisimo golpe empatando con Paraguay en un partido que era para goleada y tenía que recuperarse en el cruce mas bravo del grupo, contra el actual campeón uruguay, clásico de toda la vida y verdugo argentino en la última Copa.
En otro partido durisimo y peleado, Argentina logró la mínima ventaja en la mejor oportunidad que tuvo tras lujo de Pastore, centro de Zabaleta y cabezazo de Agüero y luego aguanto como pudo, gracias a Romero y Messi que sacó a pasear la pelota por los corners charruas. Gran triunfo aargnetino, sin brillar, sin jugar bien, pero que sirve para encarar los desafios que viene. Contra Jamaica buscará el 1er puesto del grupo mientras ve como Uruguay y Paraguay se matan por el 2do puesto.
Puntajes
1 - Romero: 7
4 - Zabaleta: 6
2 - Garay: 7
17 - Otamendi: 6
13 - Rojo: 5
14 - Mascherano: 6
6 - Biglia: 6
21 - Pastore: 8
10 - Messi: 6
7 - Di María: 4
11 - Agüero: 6
18 - Tevez: 6
19 - Banega: 5
8 - Pereyra: 5
Y ahora nuestra columnas!
Rod Stewart y las grandes bellezas del día en "Blondes Have More Fun"
La carne argentina dijo presente y la selección cantó victoria tras un arranque desilusionante
Justin Hawkins y lo mejor de la fecha en "I Believe In A Thing Called LoGoal"
La gran actuación de Javier Pastore que fue clave para abrir el marcador en el trabadisimo partido entre Argentina y Uruguay
Ritchie Blackmore y lo peor del día en "Black Sheep Of the Date"
El groserisimo error del arquero Kerr que le costó el partido a la selección Jamaiquina y la casi segura eliminación.
El lujo de la fecha en "Pink Glove" presentado por Jarvis Cocker: El taco de Patore para armar la jugada que termino en el gol del Kun Agüero.
La patada de la fecha presentada en "Hooligans & Alcohol" por Liam Gallagher: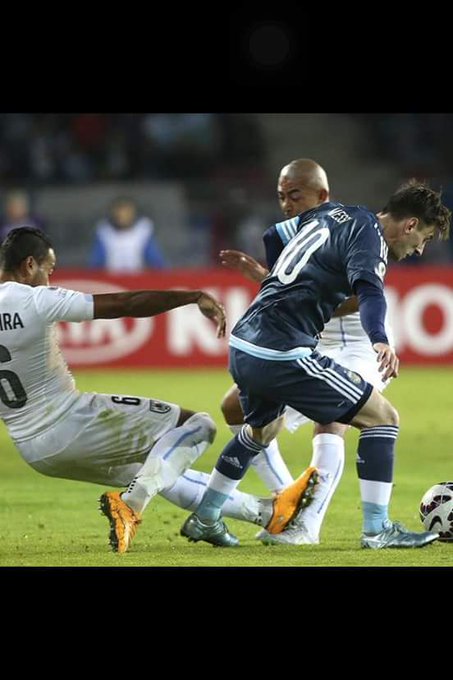 La ridicula plancha de Maxi Pereira a su propio compañero Egidio Arevalo Rios es la imagen de ultra violencia del día.
A Mick lo mandamos a ver a la Jamaica de su amigo Peter Tosh y entró justo cuando Kerr metió ese hermoso horror que termino en gol guaraní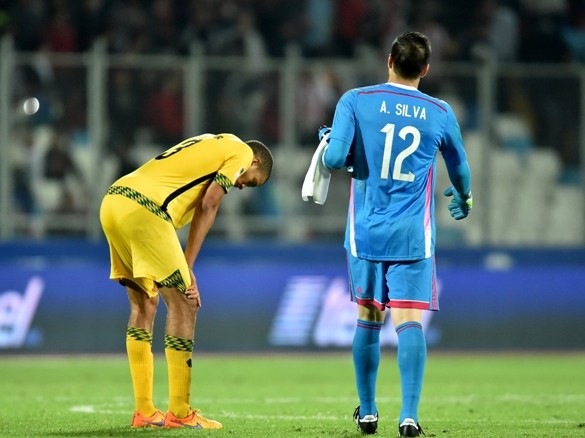 Sorry my stoner friend but you can't always get what you want
Horarios Para Hoy
21:00 - Grupo C: Brasil Vs Colombia
Y nos vamos con "Battle Cry" de Saxon. Hasta Mañana!