Vamos cerrando los debes de Blog en este julio con el agitado mes de Junio que tuvimos. En este caso, tenemos que cerrar el rubro banda conlos insólitos y brillantes galeses de Super Furry Animals que traeran todo su surrealismo y color al blog.
La historia arranca en Gales en 1990 luego de que varios grupos de techno music se disolvieran. Así unieron sus camino el bajista Guto Pryce, el baterista Dafydd Leuan, y el cantante Rhys Ifans quiene junto al guitarrista Huw Bunford y al tecladista Cian Ciarán fundaron Super Furry Animals, luego de ver ese nombre en unas remeras que había hecho la hermana de Ifans. Para 1993, Ifans había dejado su lugar en la banda y en su reemplazo llegó el guitarrista y cantante Gruffs Rhys, quien tomaría las riendas de la banda y formaría una eclosión musical inigualable entre las inquietudes techno-dance, el funk, el britpop, el rock, el punk y hasta el rock progresivo. La banda empezó a editar material alrededor de 1994, aunque solo en gales lo cual le hacía imposible conseguir público fuera de su país, hasta que el sello Creation se interesó por su música y les pidió que hicieran algo en ingles para ellos. Así fue como la banda captó the big eye gracias a los singles "Hometown Unicorn" y "God! Show Me The Magic" que les valió la atención y respeto de los popes de la época como Pulp y Blur.
Hometown Unicorn
God! Show Me The Magic
Señor Kiosquero, quiero su dinero ♫
La banda sacó su debut "Fuzzy Logic" en 1996, en pleno pico del Britpop y el resultado fue mas que bueno ya la banda cuyos multiples singles llegaron a los charts y la critica los aclamó. Habían llegado para quedarse.
Fuzzy Birds
If You Don't Want Me To Destroy You
El disco fue un gran éxito para cuando salió el single final "If You Want Me To Destroy You" y los SFA se transformaron en una banda lider de la escena aprovechando la ausencia de los colosos del Britpop. En el 97, la banda tuvo competencia de Oasis y Blur, pero a pesar de todo, "Radiator" le fue muy bien en los charts y aún mejor en las criticas, superando los elogios del debut.
Demons
Hermann ♥'s Pauline
Aprovechando el suceso que gozaban, los Super Furry Animals decidieron sacar el EP "Ice Hockey Hair" y el compilado de B-Sides "Outspaced" que arrastraron el buen pasar de la banda.
Ice Hockey Hair
The Man Don't Give A Fuck
Con el BritPop extinto, los Super Furry Animals tenían que ingeniárselas para sobrevivir mas allá de la ola que agarraron.Ese era el objetivo de "Guerrilla" en 1999 donde la banda empezaban a experimentar mas con tecnología y psicodelia en el estilo de Primal Scream.
The Teacher
Northern Lites
El disco recibió buenas ventas y otra vez maginficas críticas, tanto que lo metían en una triada junto a "Screamadelica" y "(What's The Story?) Morning Glory" entre los discos mas destacados de la década britanica por lo que la banda se posicionaba para ser los reyes de la música en el nuevo milenio pero a veces una decisión puede torcer hasta el rumbo mas firme y cambiar el destino.
En el 2000, los Super Furry Animals lanzaron al mercado "Mwng" un disco enteramente cantando y escrito en GALES, la cual claramente afecto a las ventas masivas de la banda, a pesar de que el material musical es quizas el mejor escrito por la banda.
Ysbeidiau Heulog
Tratando de arreglar el rumbo perdido por el delirio anterior, la banda hizo "Rings Around The World", un disco planeado para enmendar el suicidio comercial del album anterior. Descrito por Gruff Rhys como "Un disctan perfectamente calculado que parece hecho por los Eagles", este es uno de los discos mas aclamados de la banda, con un gran nivel de highlights en la historia de la banda.
Juxtapositioned WIth U
No Simpathy
La estrategia funcionó y la banda recuperó parte de lo perdido en "Mwng". La banda había evolucionado y logrado sacarse el estigma de pertenecer al Britpop y seguir post 1997, por lo que ahora quería meter como un compilado de todo su camino por la música en lo que fue su 5to disco "Phantom Power" de 2003, un disco que revivió las ventas de las bandas y les dio un gran hit como "Golden Retriever"
Golden Retriever
Out Of Control
Por qué Thom Yorke triunfó si no puede vestirse así?
Para 2005, la banda se sentía una especie de dinosaurio del Rock a lo Fleetwood Mac o Beach Boys quienes habían grabado muchos discos en su carrera (7 era demasiado en el ojo de los galeses) por lo que decidieron salir de Cardiff para inspirarse y grabar en Madrid lo que sería su 7mo album "Love Kraft", un disco donde Gruff Rhys instauró democracia en la banda y la cosa, al igual que con The Who y Creedence en su momento, no funcionó. Es uno de los discos menos buenos de la banda pero así y todo es bastante superior a lo normal.
Lazer Beam
La banda toma un respiro en 2006 donde todos los miembros desarrollan proyectos solistas o paralelos y hasta cuando se reunieron se dieron el lujo juntarse con Rhyff Ifran en unos shows. Este clima distendido y muy bueno en la banda se pudo notar en su siguiente disco, donde se plantearon una especie de back to basis (si es que existe algo así en el universo de los Super Furry Animals) donde las guitarras toman un papel mas resonante, las canciones son mas simples y cortas. El resultado fue "Hey Venus!" y es el mejor disco desde "Radiato" No hay ni un punto flojo y hasta logra tener un single para el recuerdo como "Show Your Hands"
Show Your Hands
Battersea Oddisey
En 2009, los Super Furry Animals innovan sacando su noveno disco "Dark Days/Light Years" por su website para descargar. Este último discos, por ahora, fue bastante aclamado y vendió aceptablemente a pesar de su formato.
Crazy Naked Girls
Inaugural Trams
Desde 2010, los Super Furry Animals se encunetran en hiato dedicandose a sus otros proyectos y apenas juntandose a tocar en 2012 y en este 2015, se espera que el hiato termine pronto para ver que nos tienen preparado los galeses mas locos del mundo.
Ficha Técnica
Gruff Rhys -Voz, Guitarra Rítmica, Guitarra Acústica, Teclados, Coros
Huw Bunford - Guitarra, Guitarra Acústica, Slide Guitar, Steel Guitar, Voz, Coros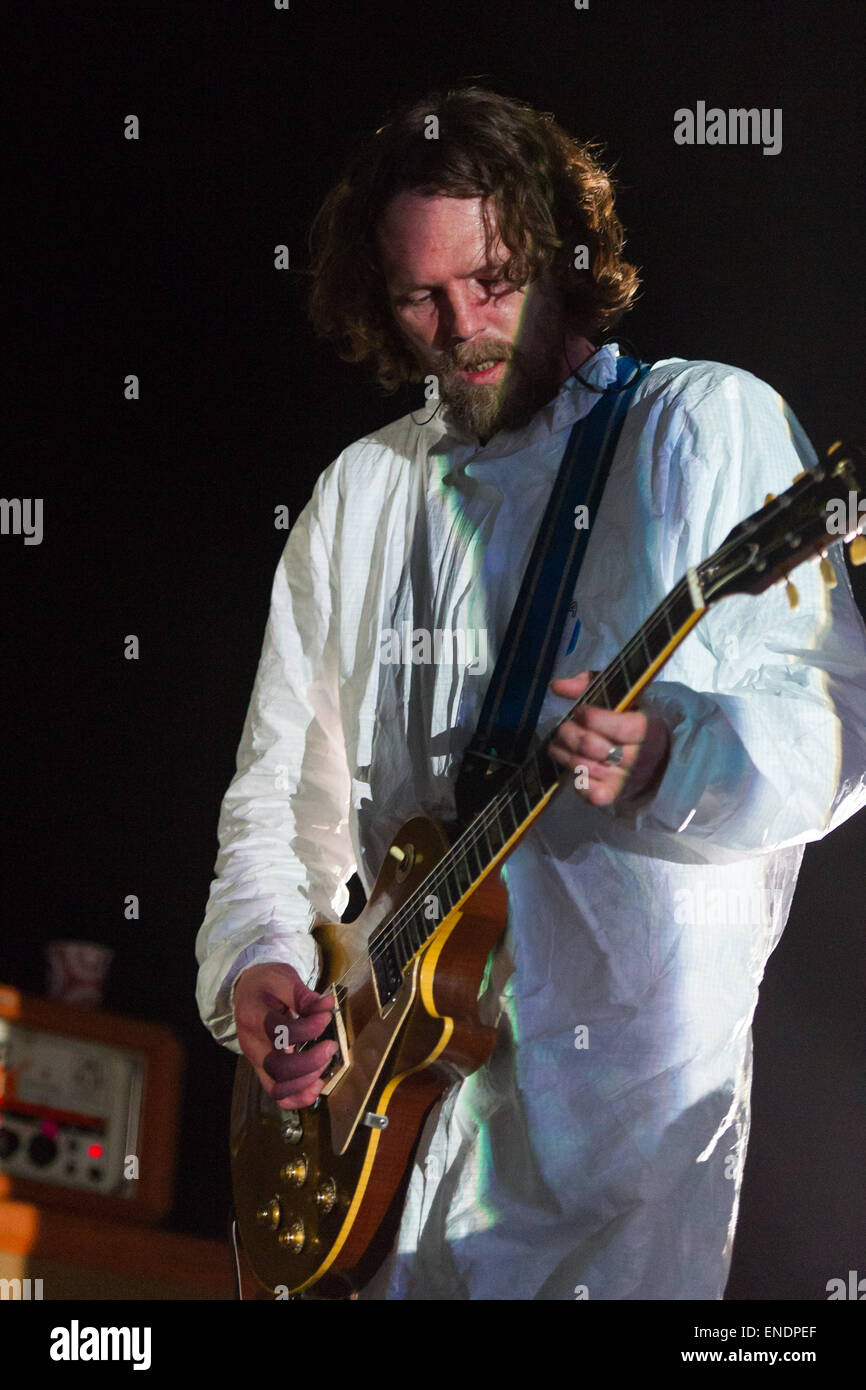 Cian Ciarán - Teclados, Piano, Organo Hammond, Sintetizadores, Guitarra Rítmica, Batería, Percusiones, Voz, Coros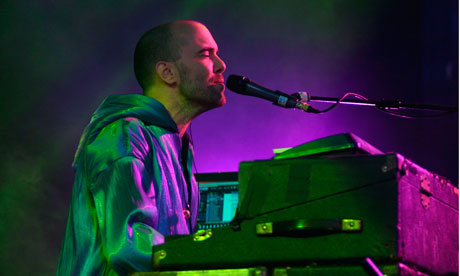 Guto Pryce - Bajo, Coros
Dafydd Ieuan - Batería, Percusiones, Voz, Coros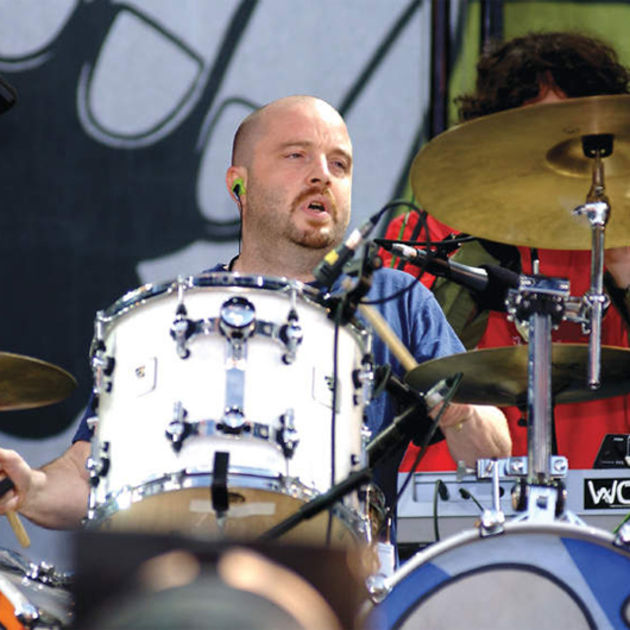 Discografía
1996 - Fuzzy Logic
1997 - Radiator
1998 - Outspaced
1999 - Guerrilla
2000 - Mwng
2001 - Rings Around The World
2003 - Phantom Power
2005 - Love Kraft
2007 - Hey Venus!
2009 - Dark Days/Light Years
Recopilatorios
2004 - Phantom Phorce
2004 - Songbook: The Singles Vol. 1